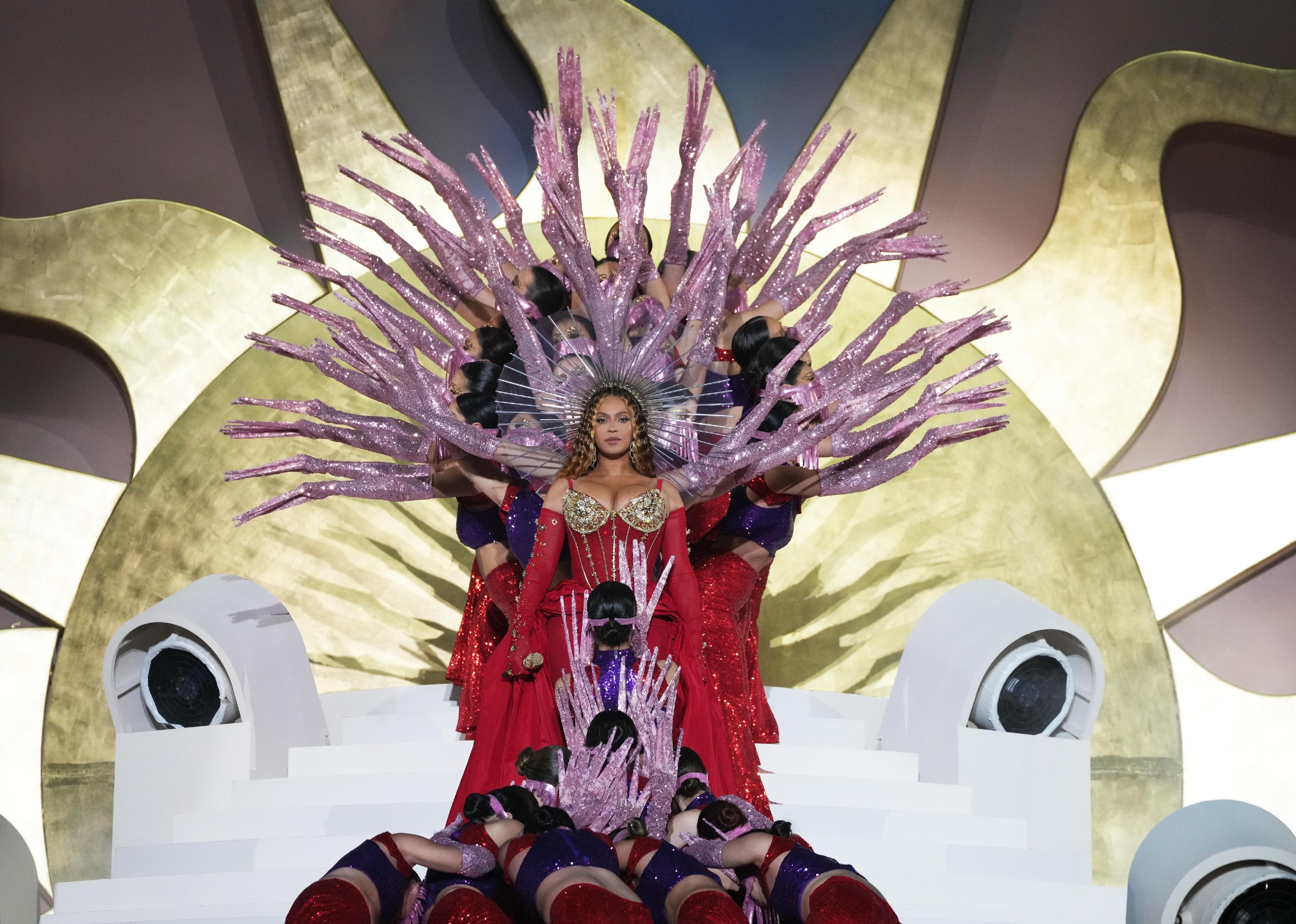 Kevin Mazur/Getty Images for Atlantis The Royal // Getty Images
From Kendrick Lamar to FKA Twigs, last year saw Black art being pushed to new limits, solidifying many artists as ahead of the times. With that in mind, 2023 is fairing to be even more exciting.
You'll find albums from underground artists who you may not have heard of as well as some long-awaited releases from major pop stars in 2023. Musicians like Blood Orange, Cardi B, and Janelle Monae have taken a break from music, but 2023 could be the year they come back into the spotlight, igniting what could be one of the best years for music yet.
Between announced albums and ones only hinted about, the music scene this year is full of pop, hip hop, dance, jazz, R&B, and rock brought to you by Black artists. With many of the anticipated albums to be released in the spring and summer, there's no doubt that once the weather gets better, this will be a year to remember.
Stacker researched multiple music publications and databases to determine what albums by Black artists we have to look forward to, plus some hopefuls, in 2023.
You may also like: Iconic one-hit wonders over the past 50 years
Flo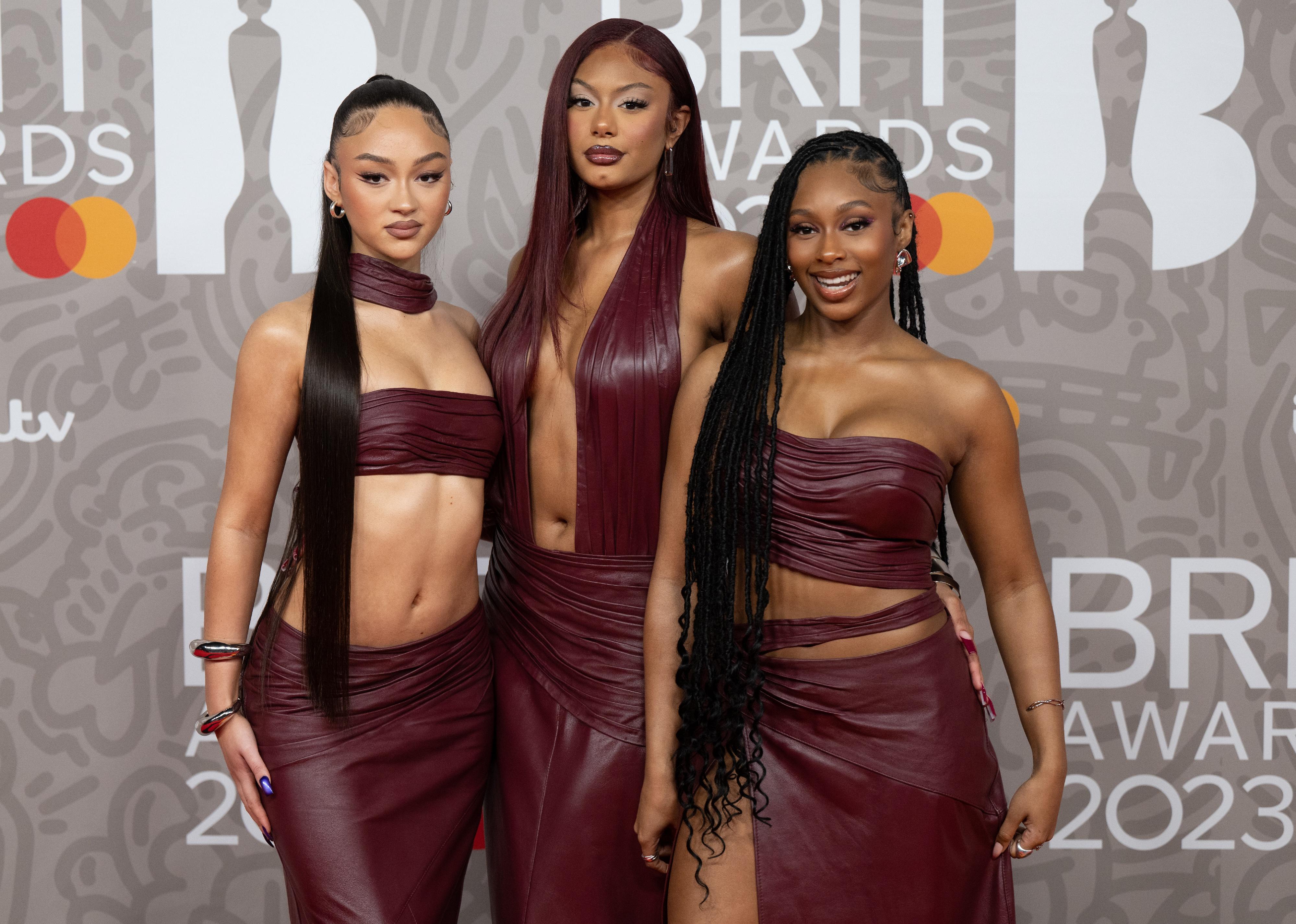 Samir Hussein/WireImage // Getty Images
Winning the 2023 Brit Award for Rising Star, this R&B girl group from London is sure to be one of the most successful of the 2020s. With their debut EP releasing last year, it's no surprise that the trio is working on a full length studio album, hopefully to be released this year.
Lil Uzi Vert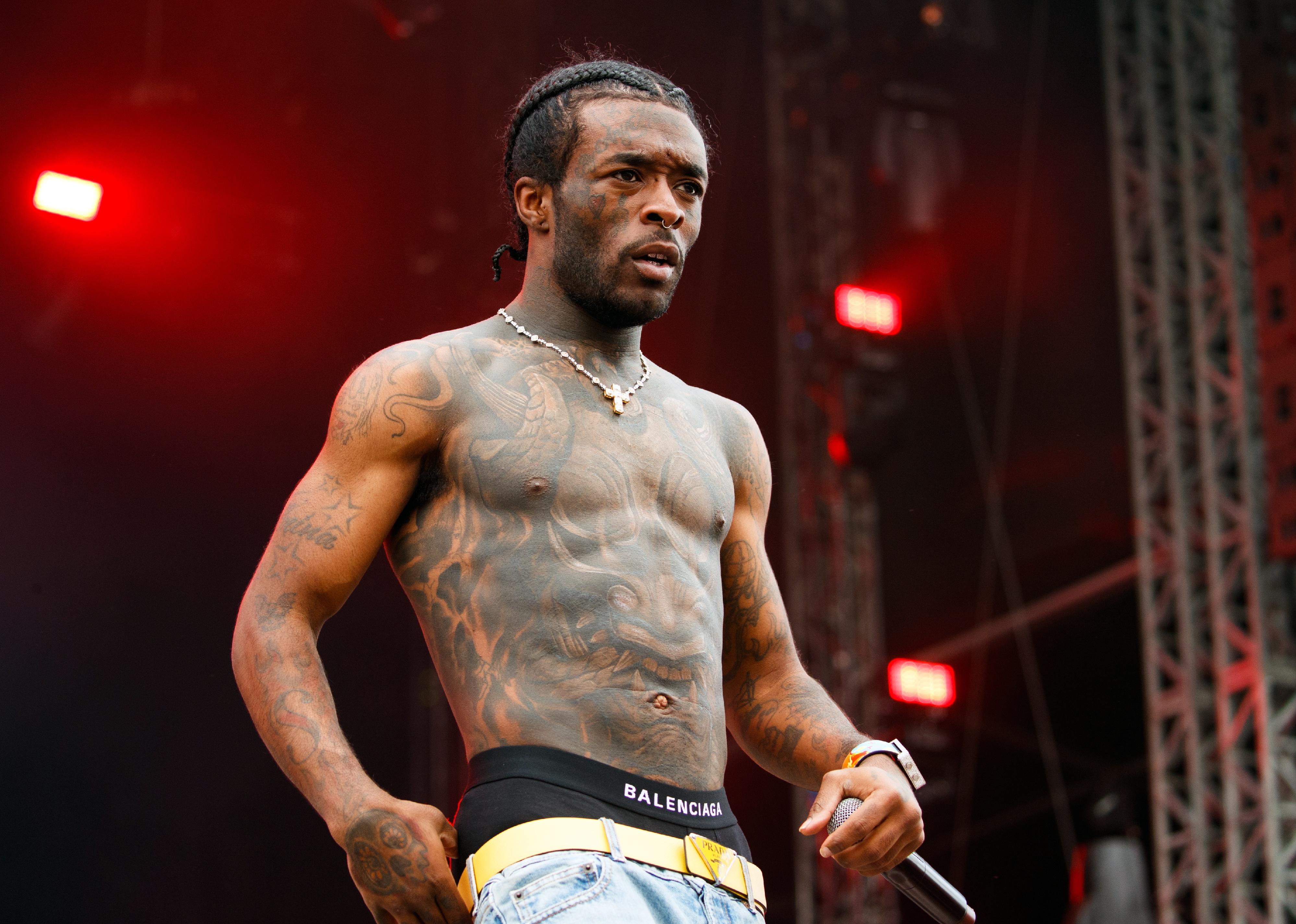 Burak Cingi/Redferns // Getty Images
The rapper's last solo album dates back to 2020's "Eternal Atake." After a two-year wait, the anticipation for Uzi's "The Pink Tape" album, which is expected to drop early 2023, is high. With the lead single "I Just Wanna Rock" going viral, this album is in no way going to be a dull affair.
Masego
Taylor Hill/Getty Images for Live Nation Urban // Getty Images
Before 2022 ended, the jazz singer confirmed his untitled sophomore album was in the works. He released two singles, "Say You Want Me" and "You Never Visit Me" before announcing his next album would be dropping on March 3, 2023.
SiR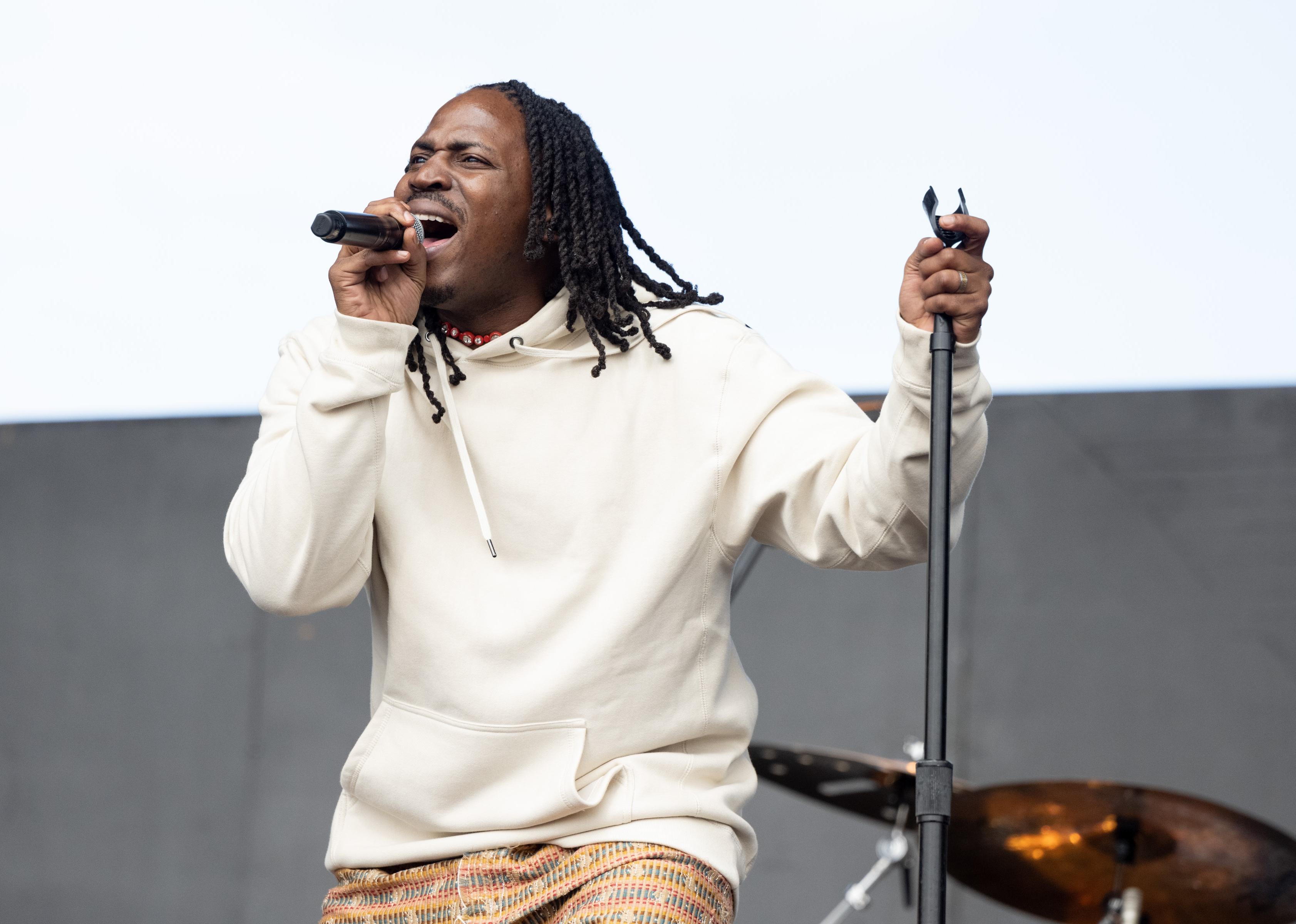 Scott Dudelson // Getty Images
Returning with "Heavy," his first album since 2019's "Chasing Summer," SiR is ready to bare it all. The R&B singer, who dedicated his NPR Tiny Desk Concert to his infant godson who died and whose grandmother named him Sir so people would respect him, has a lot of stories to tell through his music.
Doechii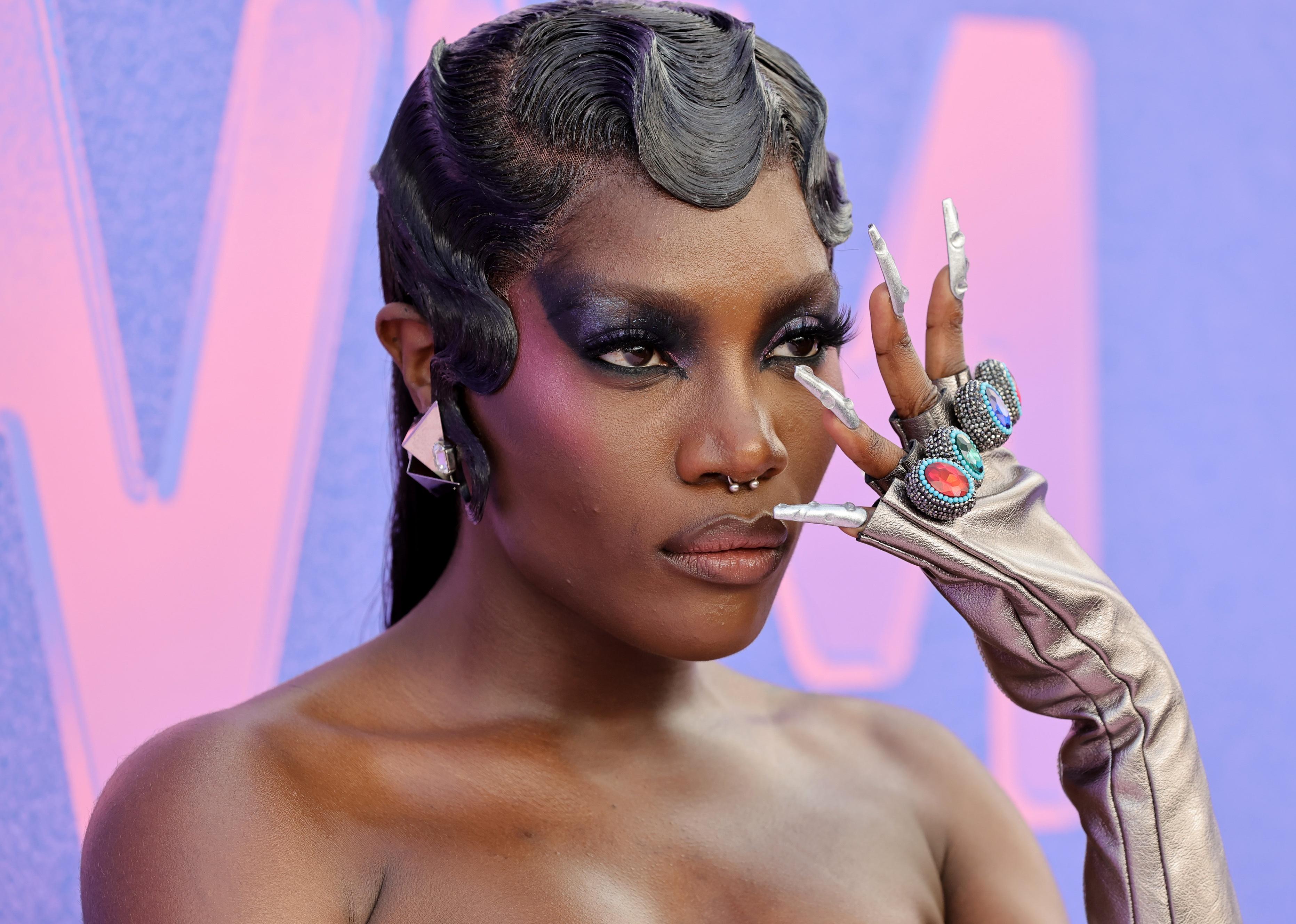 Amy Sussman/FilmMagic // Getty Images
With the release of her first EP while signed to Top Dawg Entertainment proving successful, Doechii appears to be the new "it" girl of viral rap. She's at the height of her success. And a debut album is hopefully on the way.
You may also like: 50 great albums by queer artists of color
Talib Kweli x Madlib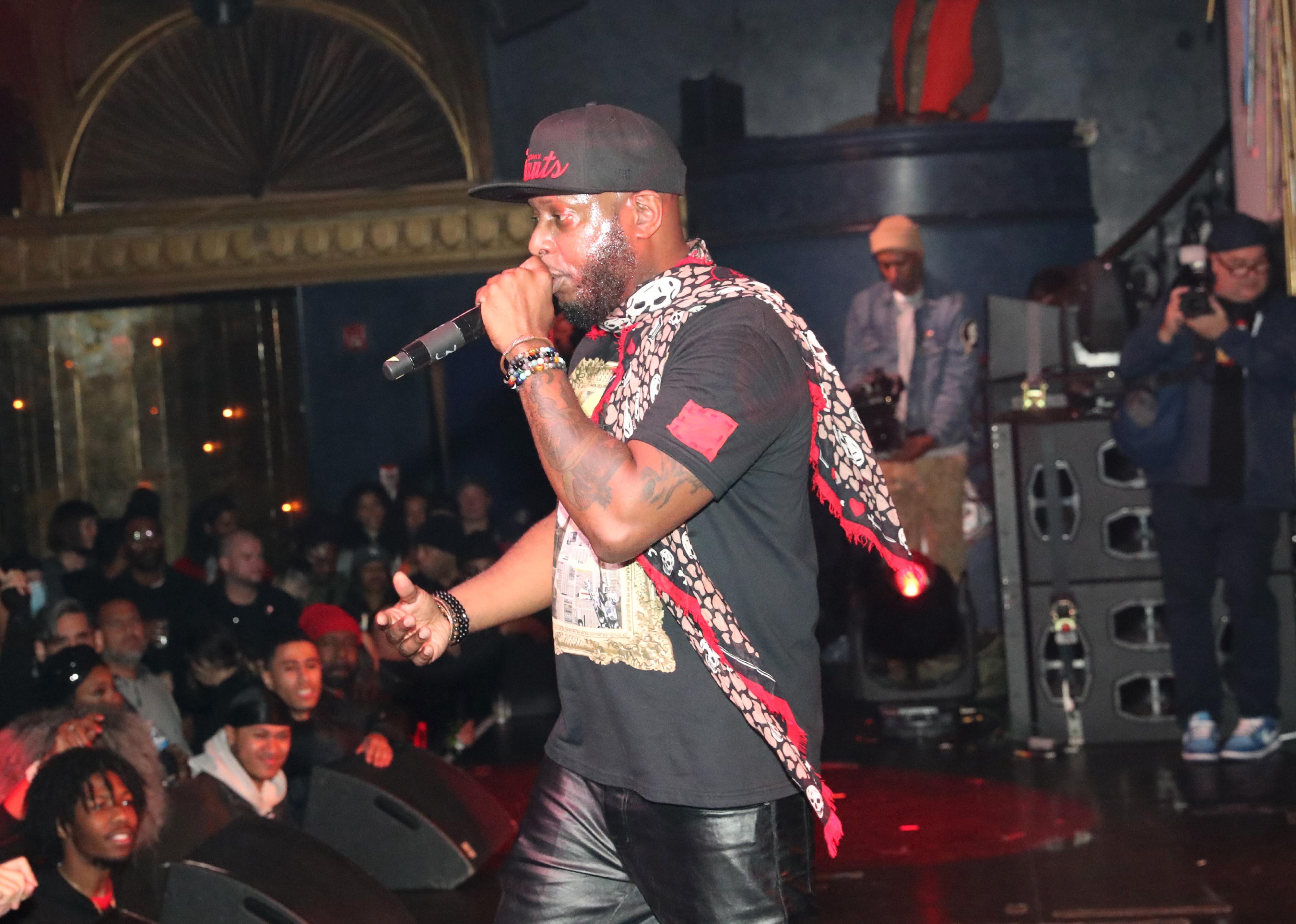 Johnny Nunez/WireImage // Getty Images
A sequel to 2007's "Liberation," hip-hop legend Talib Kweli and rapper-producer Madlib drop this new album on March 6 via the Luminary podcast network. The album will feature many guest appearances, as well as a posthumous contribution from Mac Miller.
T-Pain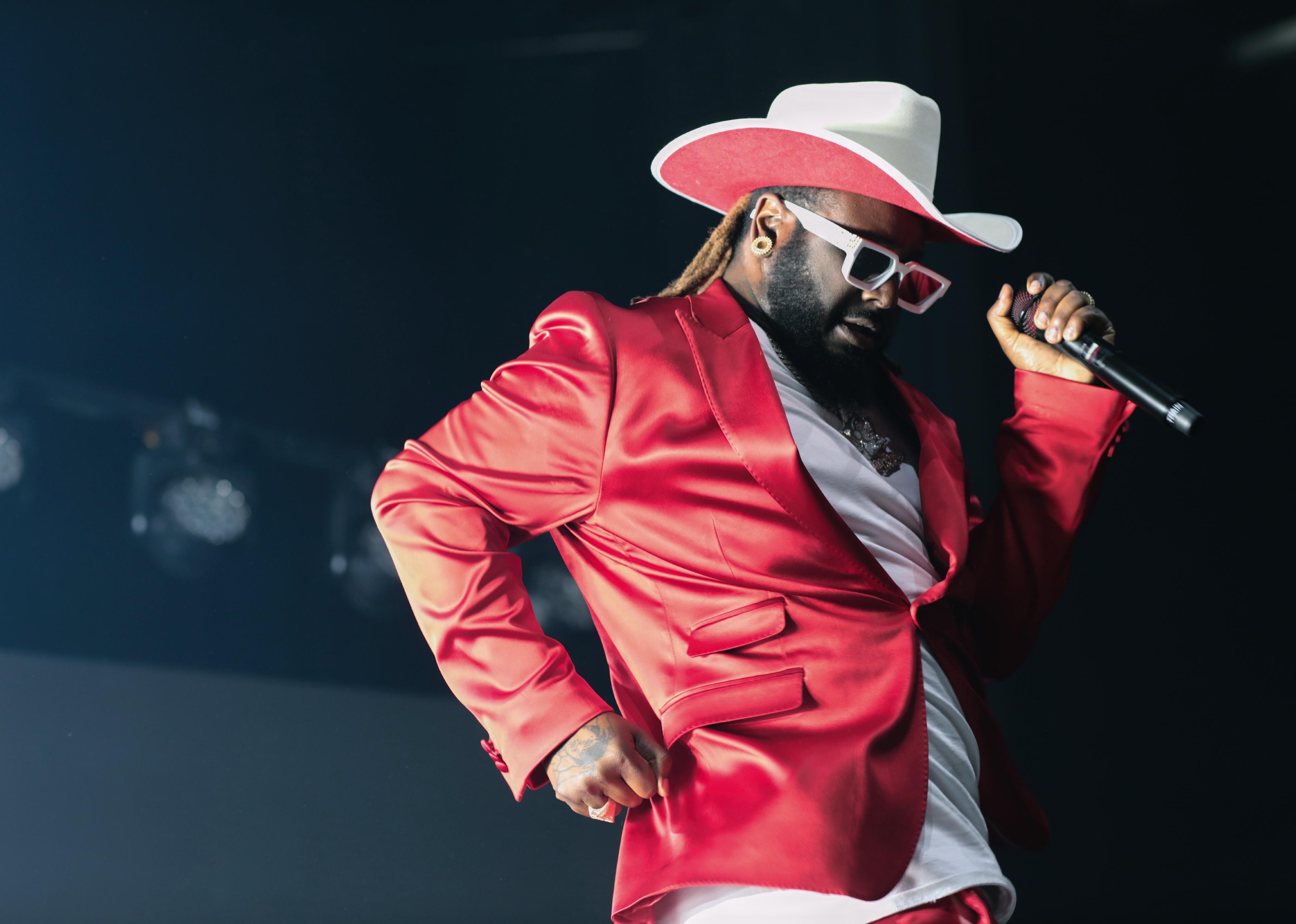 Ella Hovsepian // Getty Images
Since winning The Masked Singer in 2019 for his natural singing prowess, fans have anticipated more music from T-Pain in which the artist might abandon his signature use of autotune. He recently announced a new album, releasing on March 17, which will see the artist covering songs from Sam Cooke to Frank Sinatra.
Yves Tumor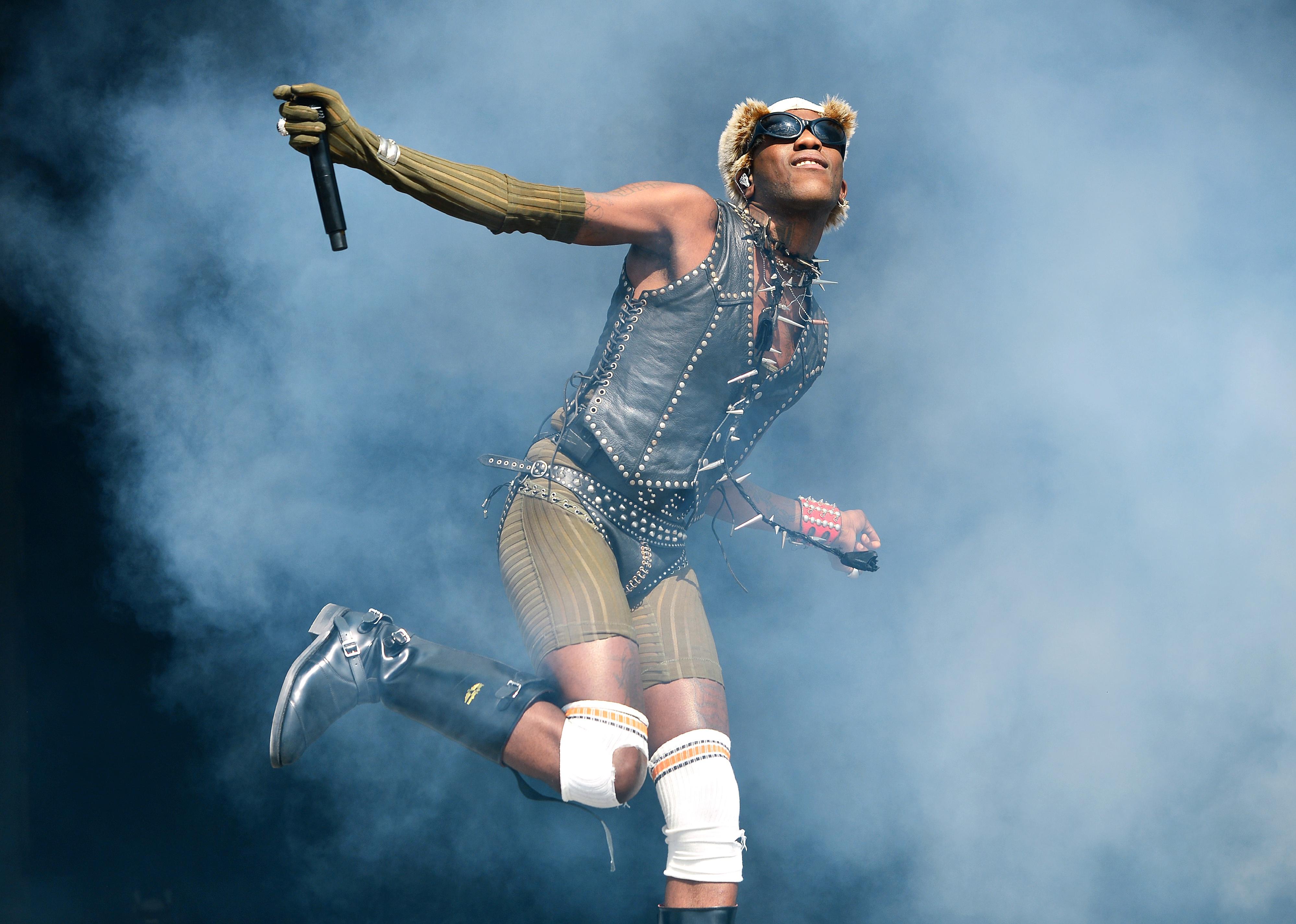 Jim Dyson // Getty Images
With the release of the track "God is a Circle" in late 2022, fans began to anticipate Yves Tumors' long-awaited experimental release. On January 30, the enigmatic artist announced their newest album would be dropping in March, while also announcing an extensive world tour.
Kele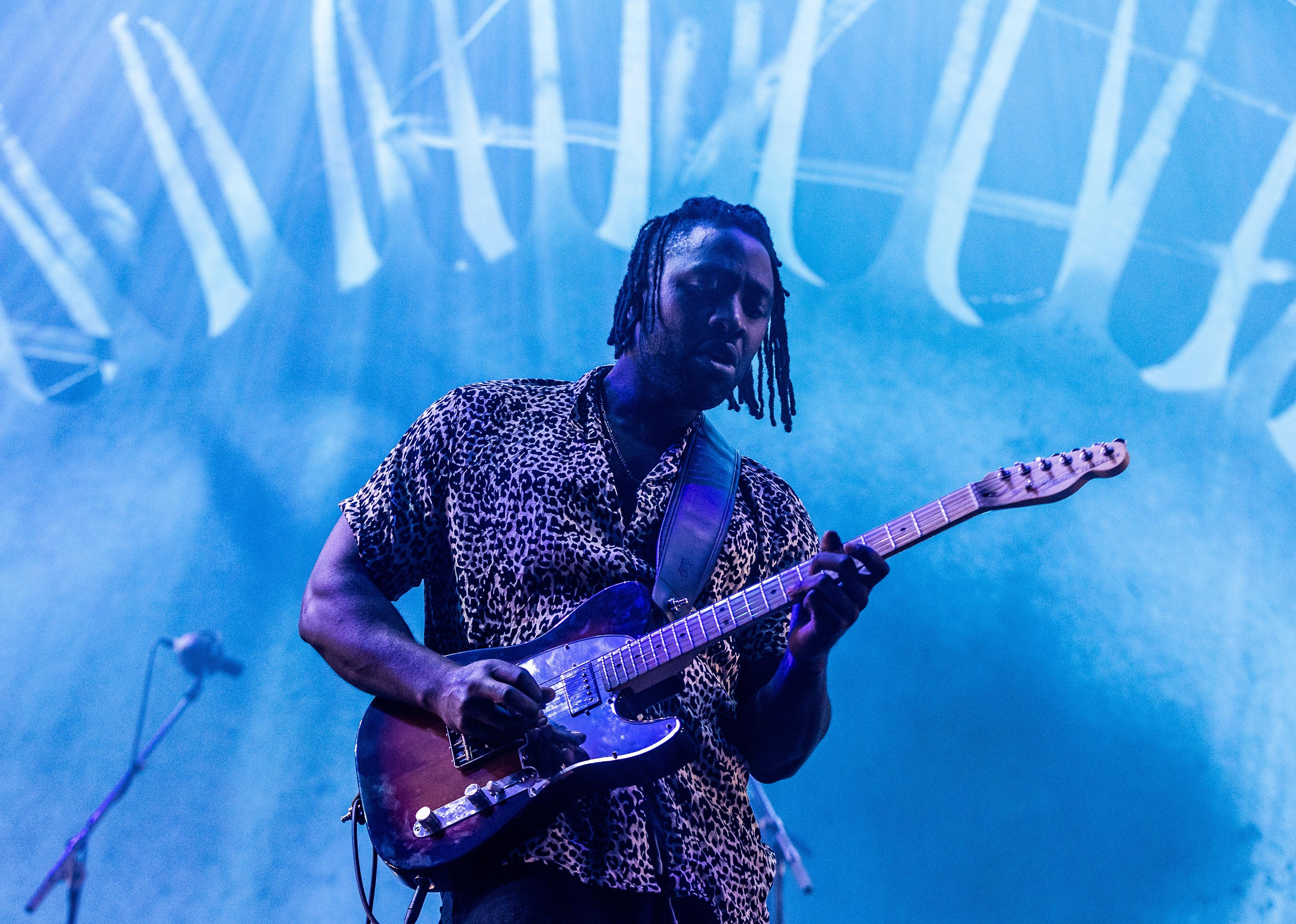 Roberto Finizio // Getty Images
The singer's new album "The Flames pt. 2" is expected to arrive in February as the successor to his 2021 album "The Waves pt. 1." Kele, with his diverse musical styles, will also support Paramore on their U.K. tour later this year.
Chlöe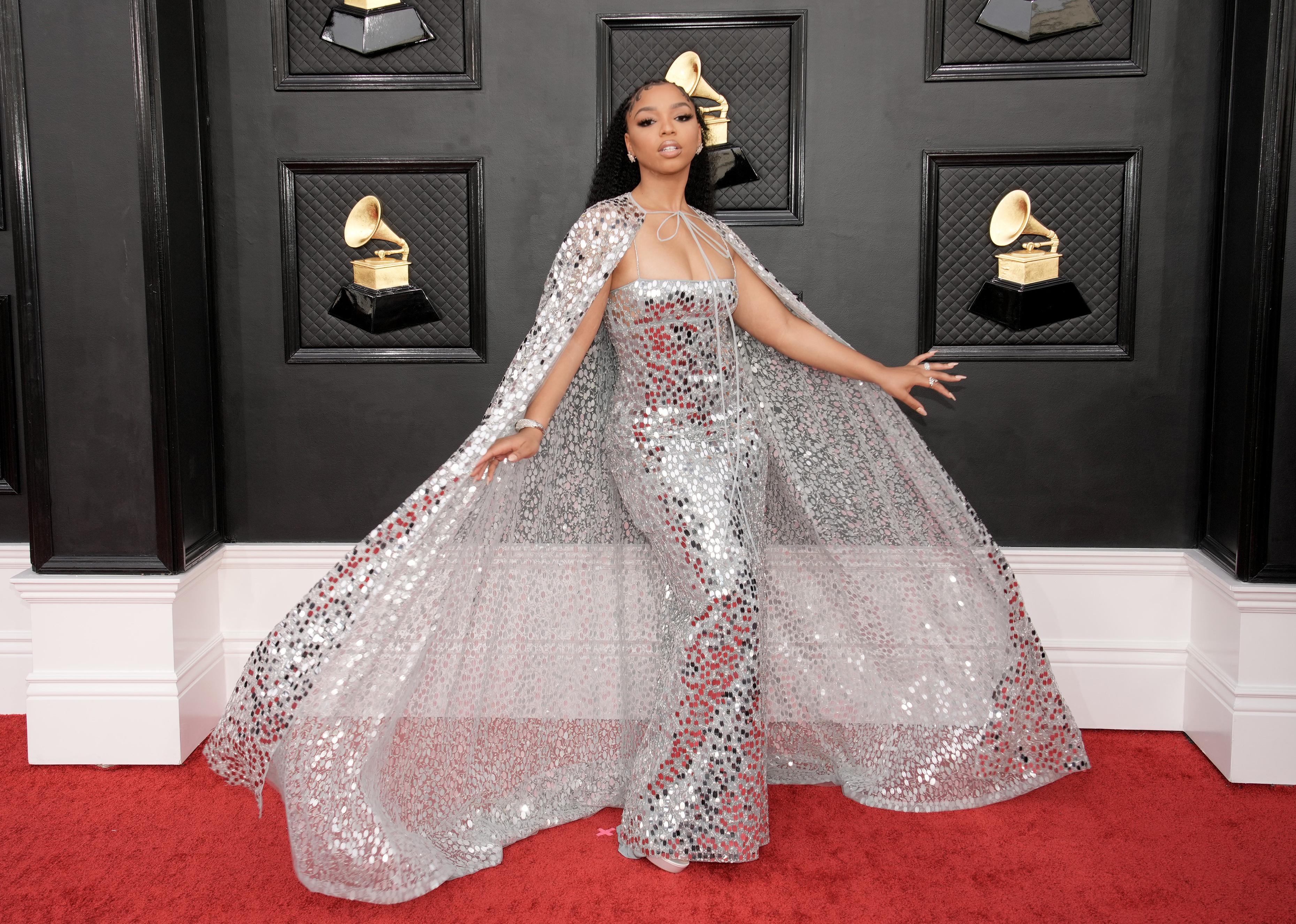 Jeff Kravitz/FilmMagic // Getty Images
Despite launching her solo career with the popular single "Have Mercy" in 2021, Chlöe, of the R&B sister duo Chlöe x Halle, just recently finished her debut solo album. Titled "In Pieces," the singer teased that fans could look forward to "exciting features and collaborations."
You may also like: Iconic music videos from your high school days
Daniel Caesar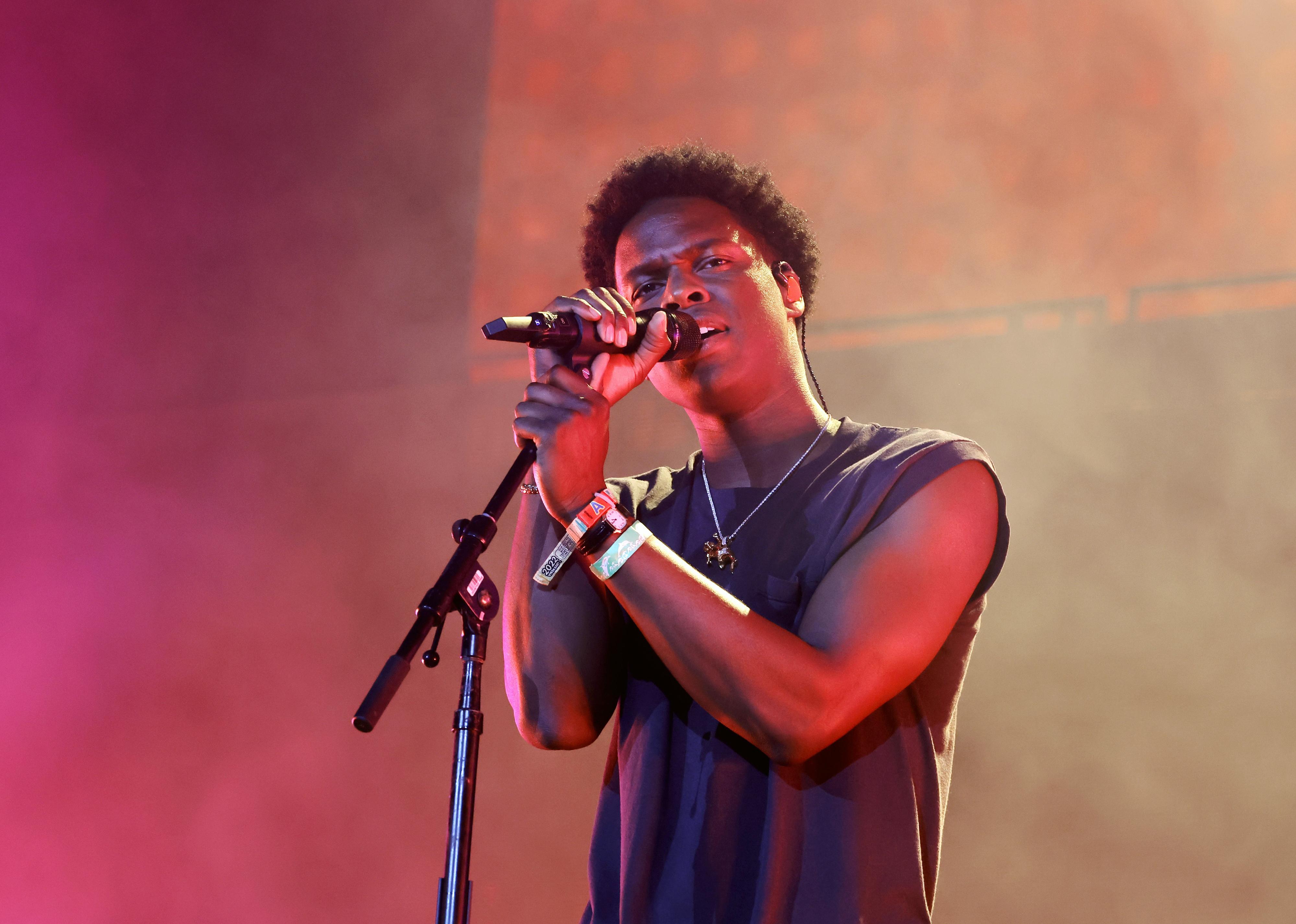 Kevin Winter/Getty Images for Coachella // Getty Images
With his debut album snagging him a Grammy nomination, R&B soul singer Daniel Caesar's work has been met with much acclaim. The Canadian singer-songwriter has recently announced that his anticipated third studio album, "Never Enough," will be released April 7.
Black Thought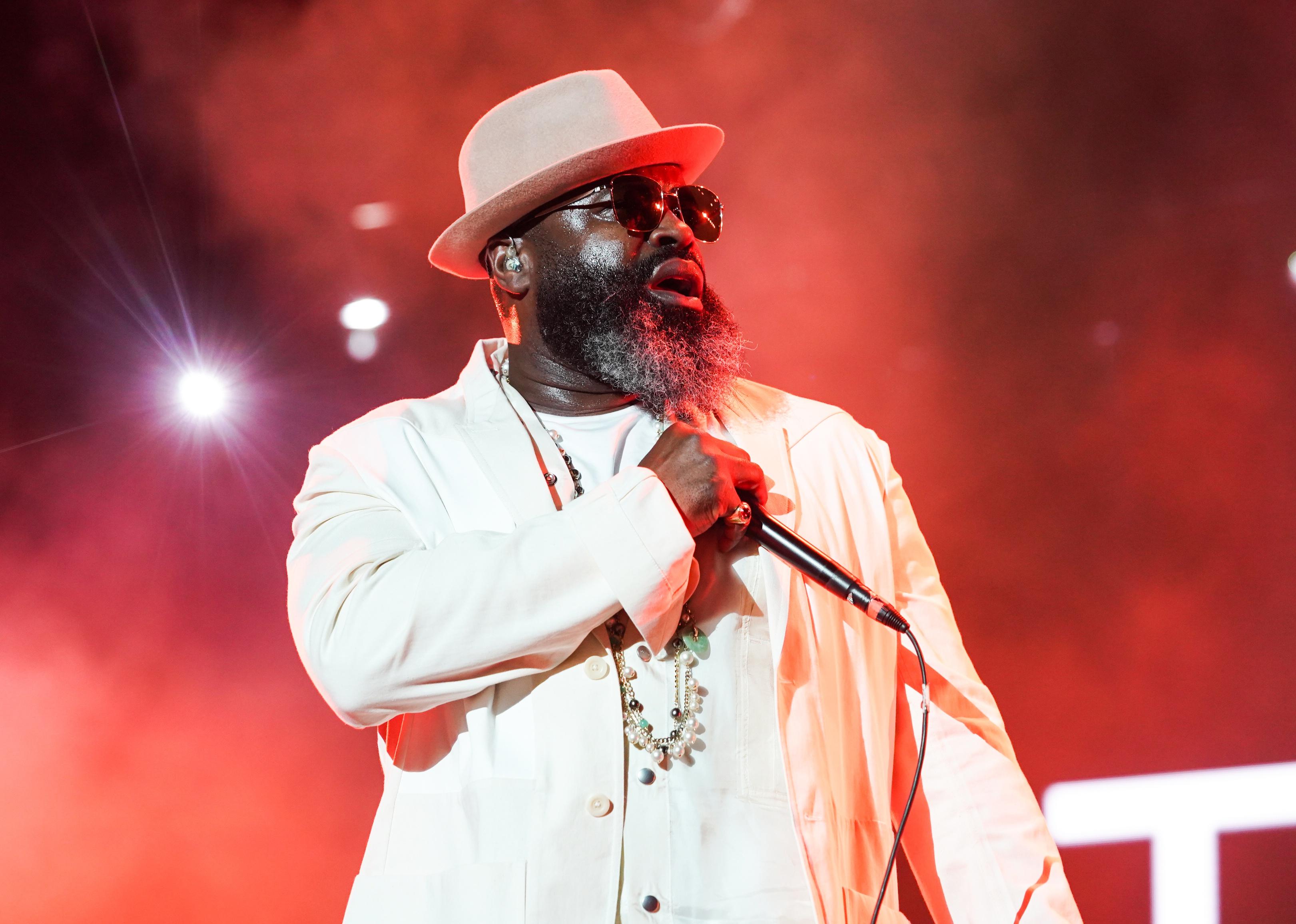 Erika Goldring // Getty Images
Black Thought, lead emcee of the Roots, announced a new collaborative album with El Michels Affair, which is due to be released on April 14. The album, titled "Glorious Game," is sure to feature stunning lyrics paired with funky instrumentals.
Yung Bleu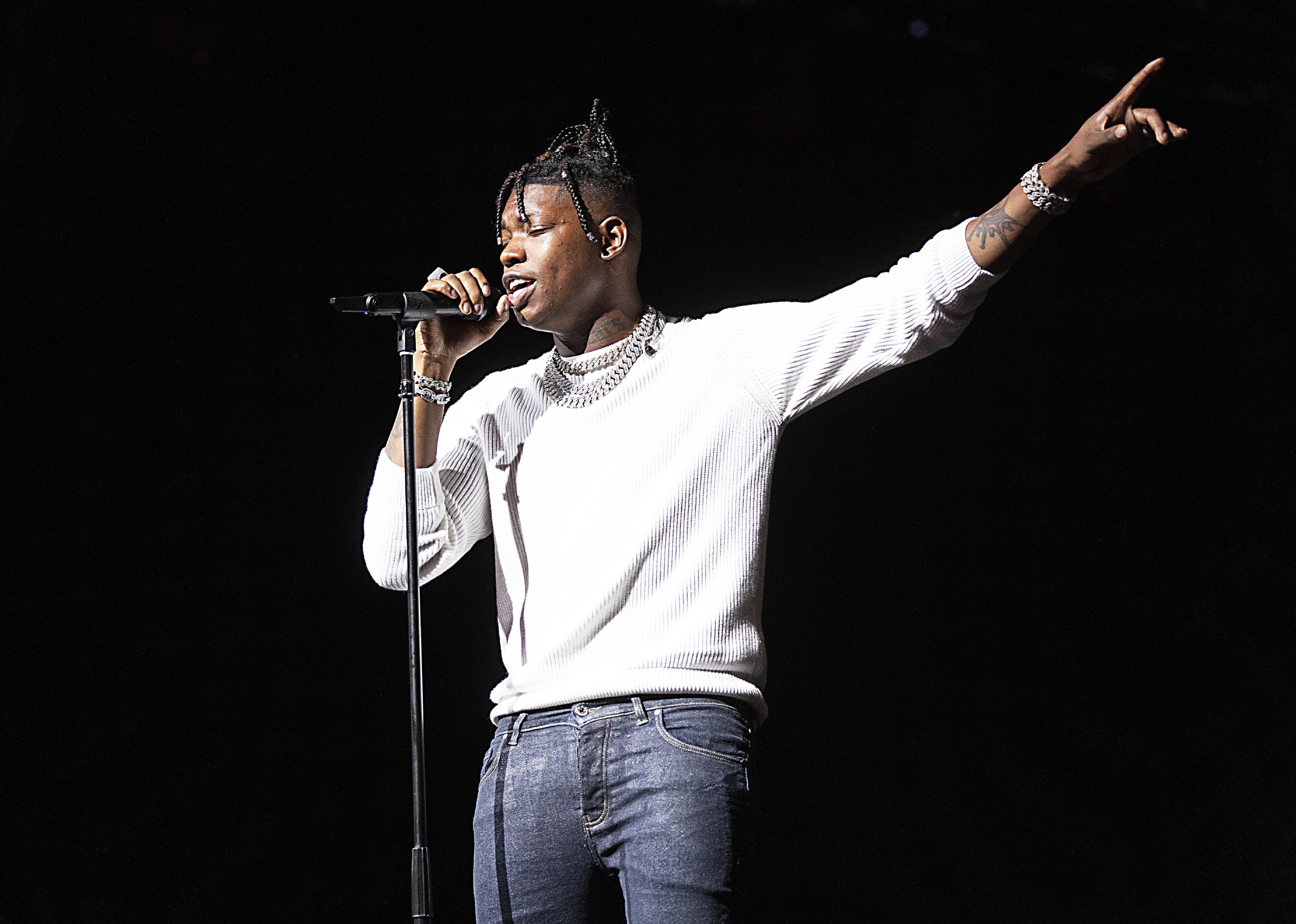 Jeff Hahne // Getty Images
Rapper Yung Bleu took to Instagram to announce his next body of work, "Love Scars 2." The album is a followup to "Tantra" Bleu's sophomore album which was released just last year.
Smino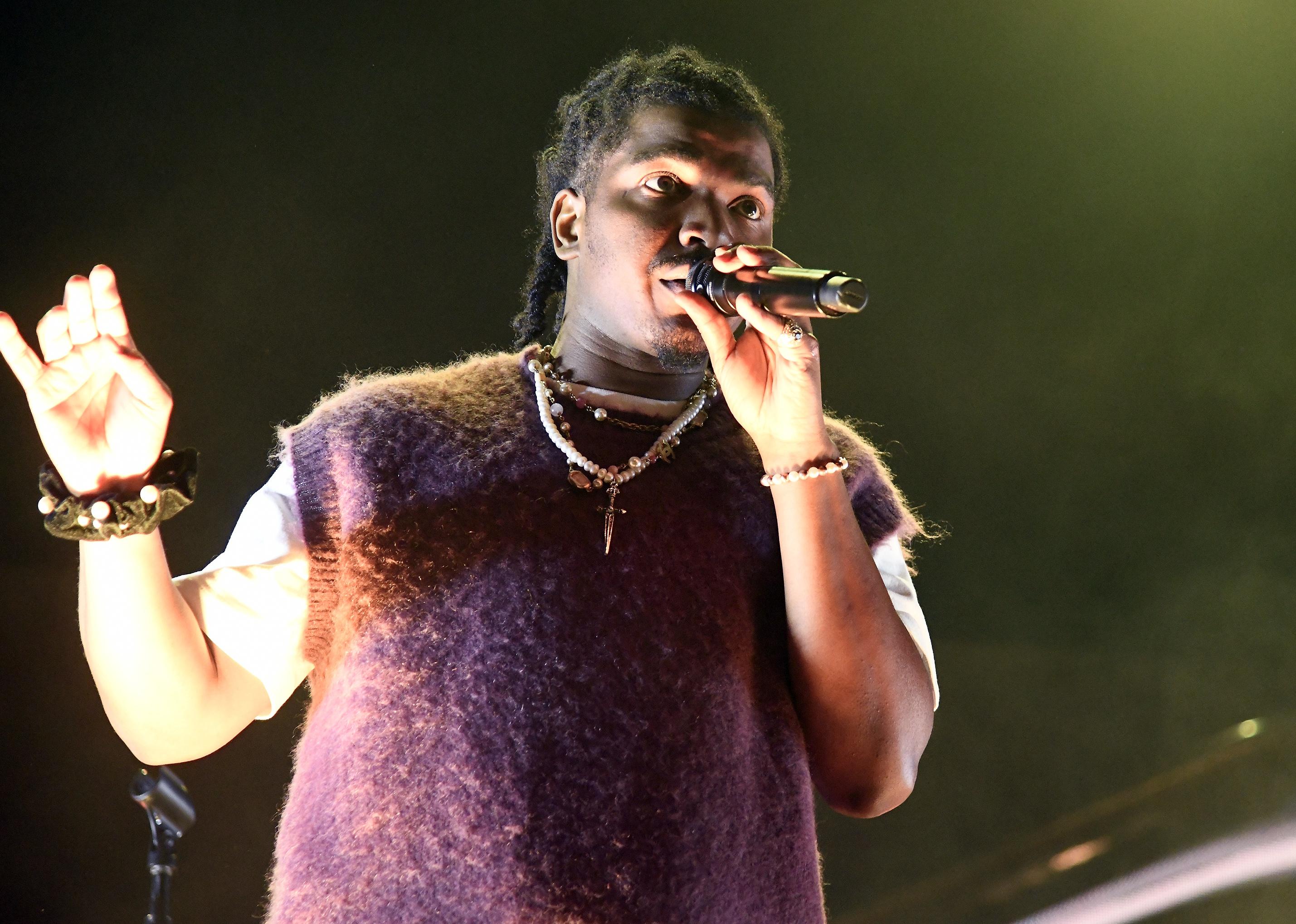 Tim Mosenfelder // Getty Images
The rapper's forthcoming mixtape, "She Already Decided 2," the follow-up to the 2020 namesake mixtape, is set to drop on April 20th. The newest single, "Smi Myself and I," samples Beyoncé's 2003 single "Me Myself And I."
Joy Oladokun
Taylor Hill/Getty Images for The Ally Coalition // Getty Images
Oladokun's new album "Proof of Life" is set to be released April 28. The album will feature guests including Manchester Orchestra, Mt. Joy, and Maxo Kream.
You may also like: 100 best rock albums of all time, according to critics
Arlo Parks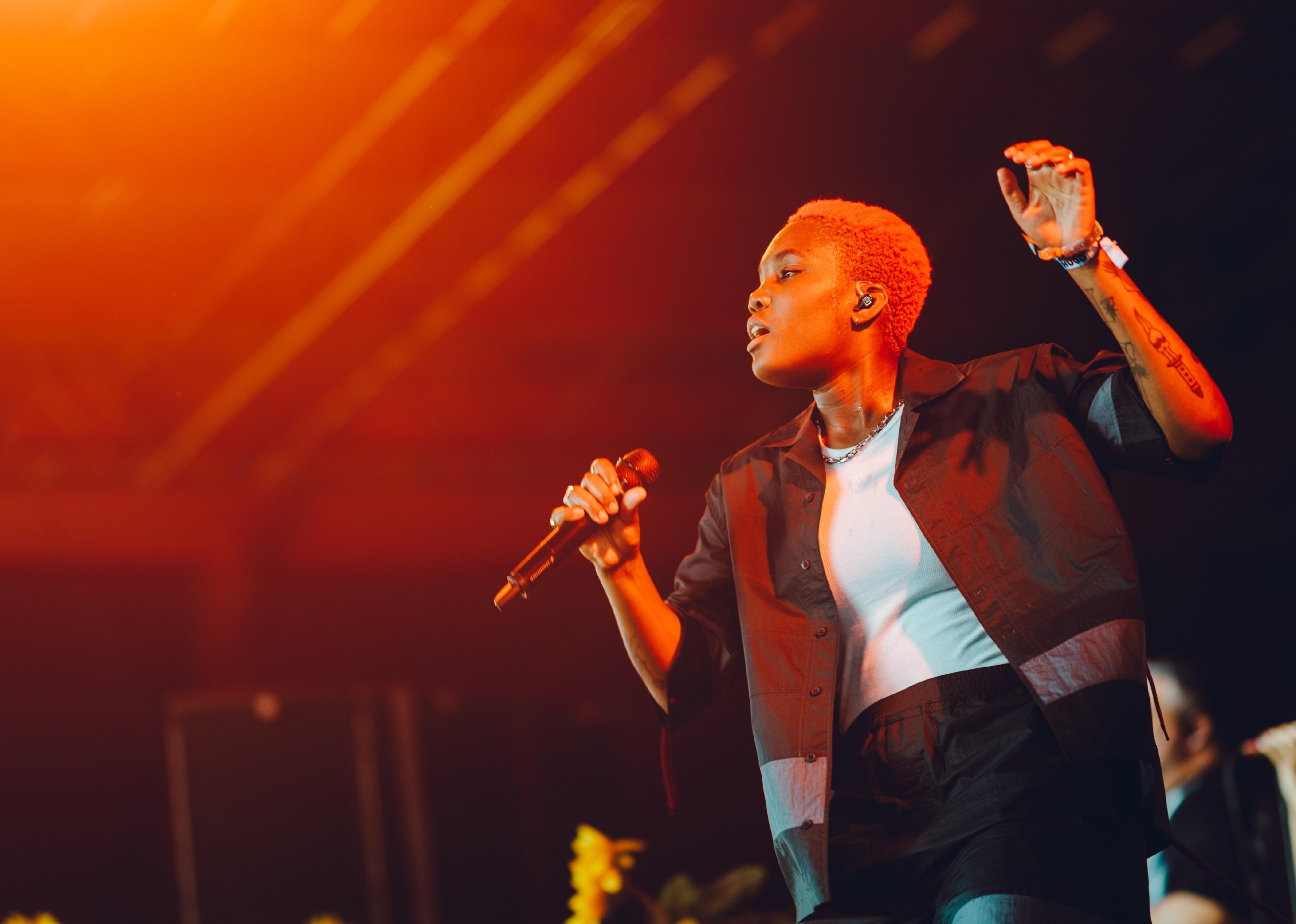 Matt Winkelmeyer/Getty Images for Coachella // Getty Images
Arlo Parks' sophomore album "My Soft Machine," the long awaited follow-up to her Grammy-nominated debut "Collapsed in Sunbeams," is finally being released. If the lead single "Weightless" is anything to go by, the singer has another heavyweight body of work on their hands.
JPEGMAFIA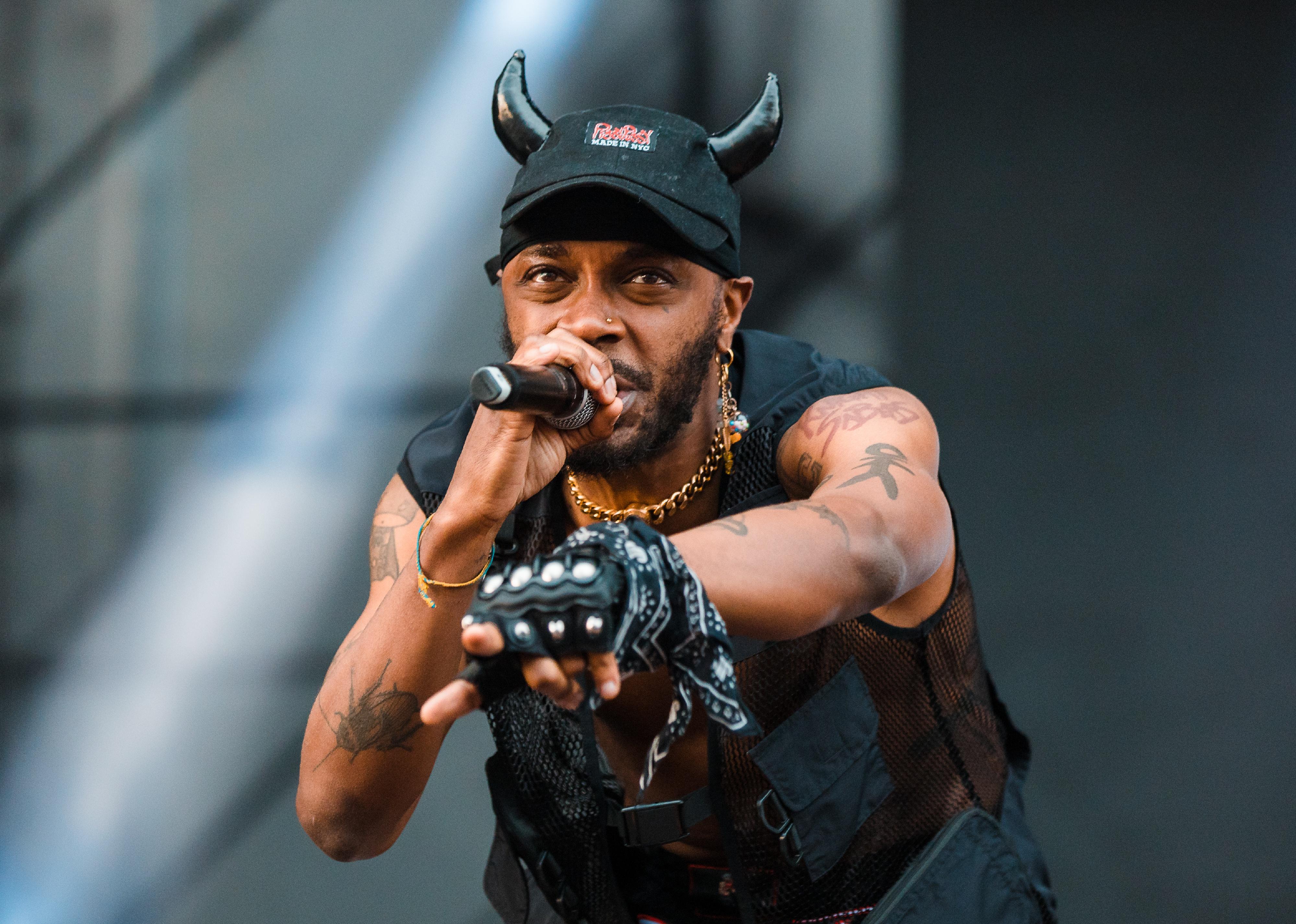 Mauricio Santana // Getty Images
Alternative rapper and producer, JPEGMAFIA is planning to release three albums to fans this year. Whether or not this includes his collaborative album with Danny Brown or not, fans of the artist are sure to be treated in 2023.
Meek Mill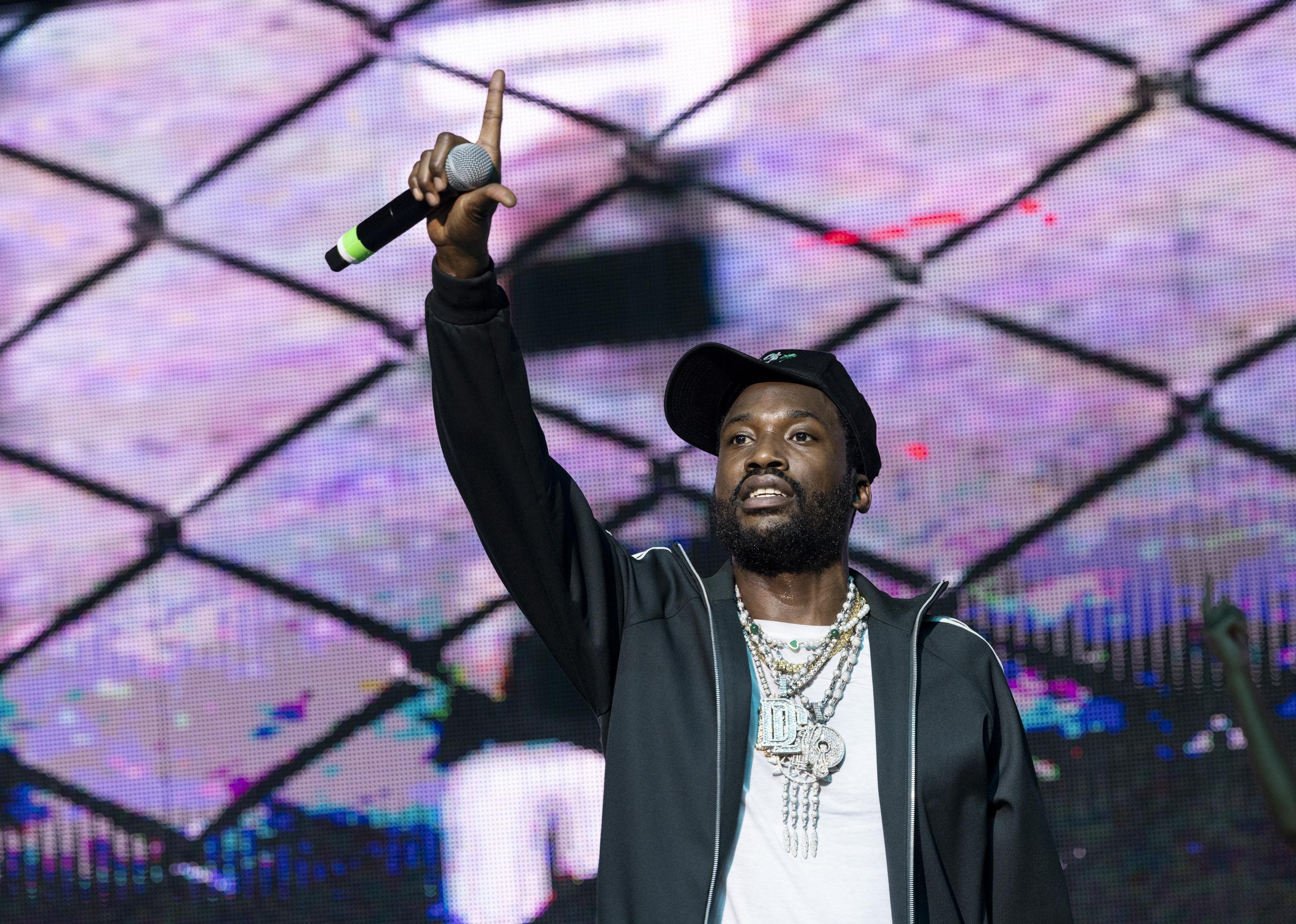 Monica Morgan // Getty Images
It seems that since departing from Roc Nation, rapper Meek Mill is ready to get back into the spotlight. In January, Mill tweeted that fans can expect an album every quarter of 2023, making up for lost time to the fullest.
Travis Scott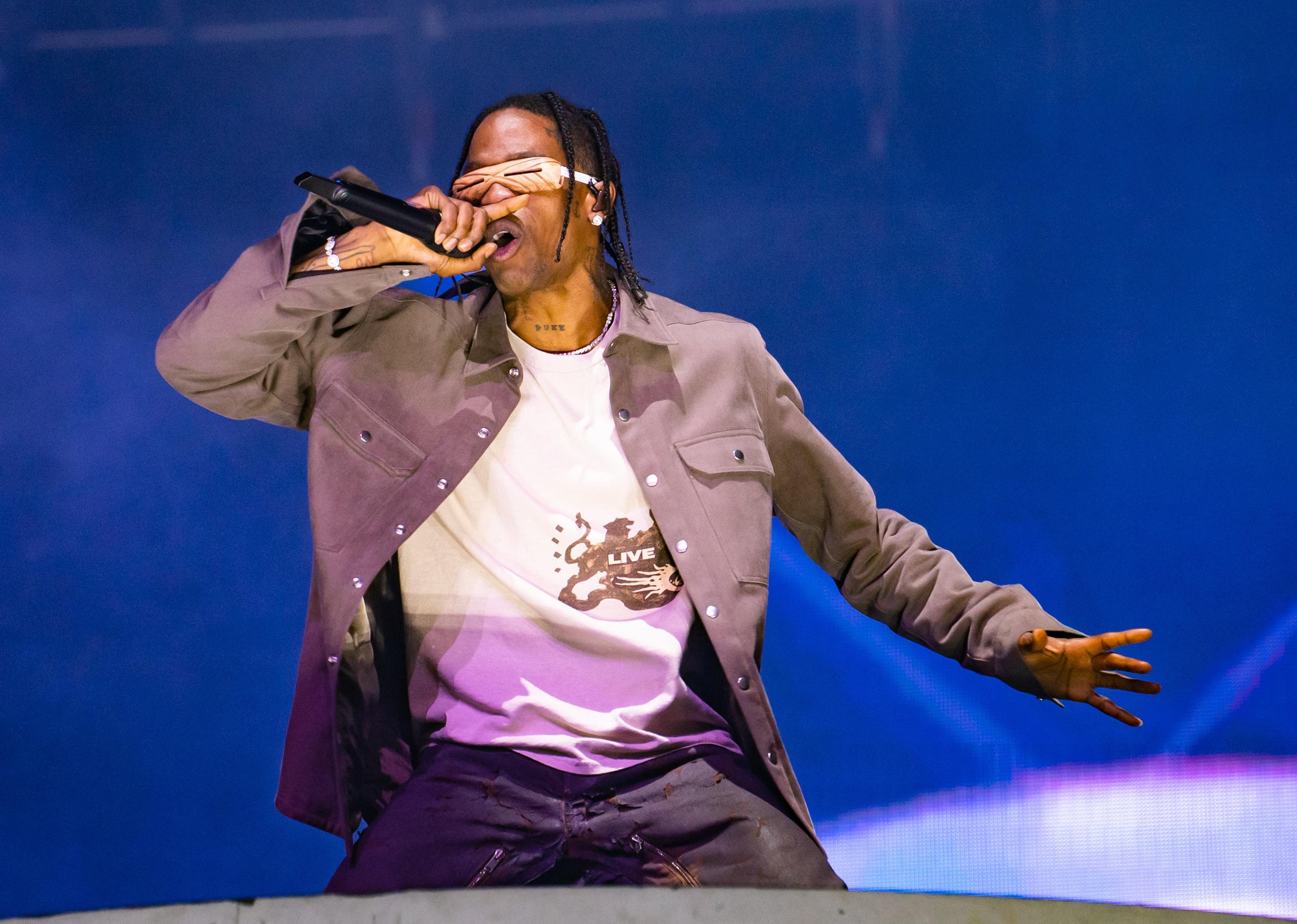 Lorne Thomson/Redferns // Getty Images
Following the tragedy at Astroworld in 2021, Scott has taken refuge from the spotlight. Despite this, many fans and critics anticipate his next album to be released this year, reportedly titled "Utopia," which Scott teased in early 2022.
Janelle Monáe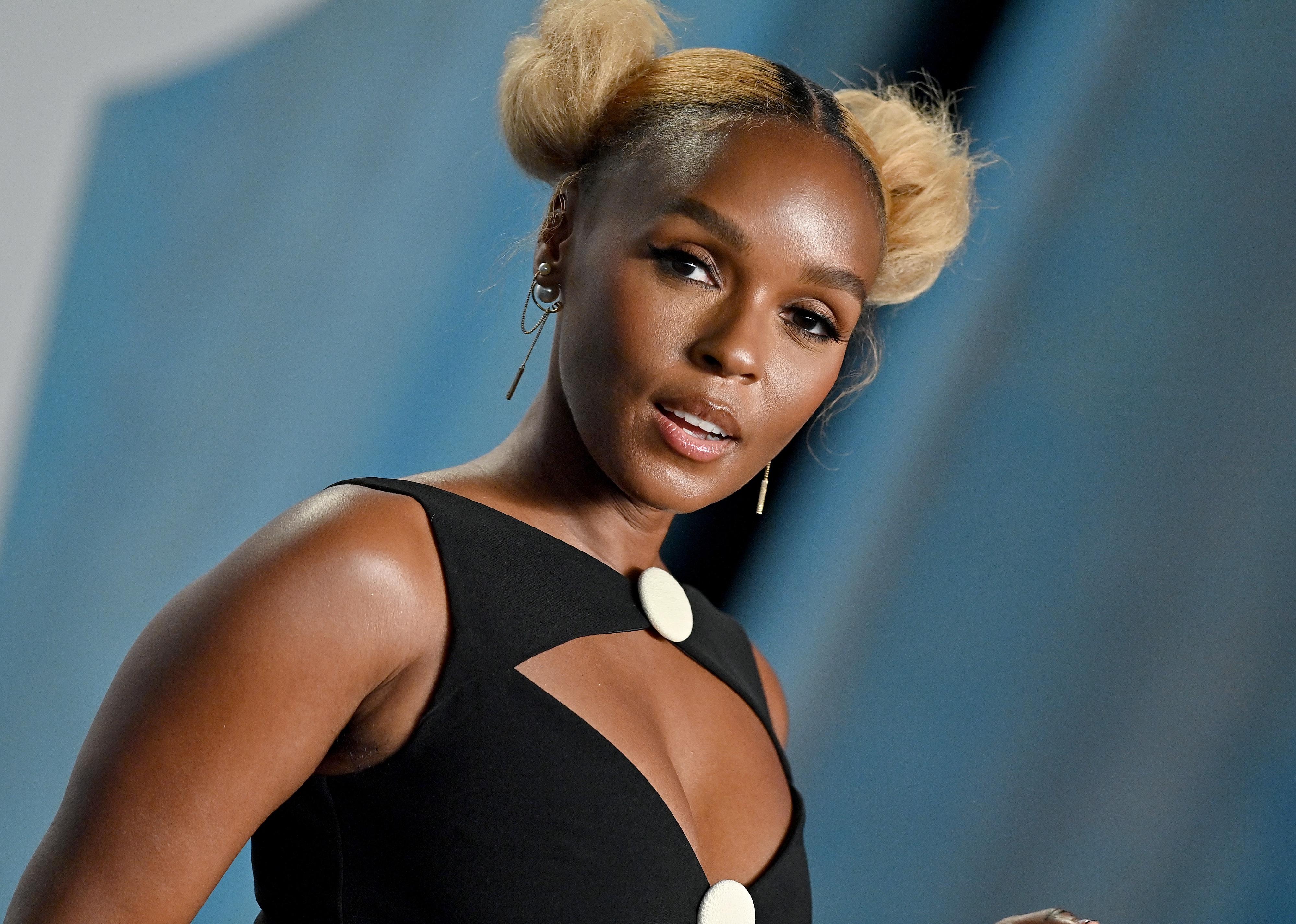 Axelle/Bauer-Griffin/FilmMagic // Getty Images
Music has taken a backseat for Monáe since they've dived into the world of Hollywood, pursuing multiple television and film roles since their last album "Dirty Computer." With the premiere of "Glass Onion: A Knives Out Mystery" behind them, Monáe has released "Float," a new single from what is rumored to be their next album.
You may also like: Top 100 country songs of all time
Beyoncé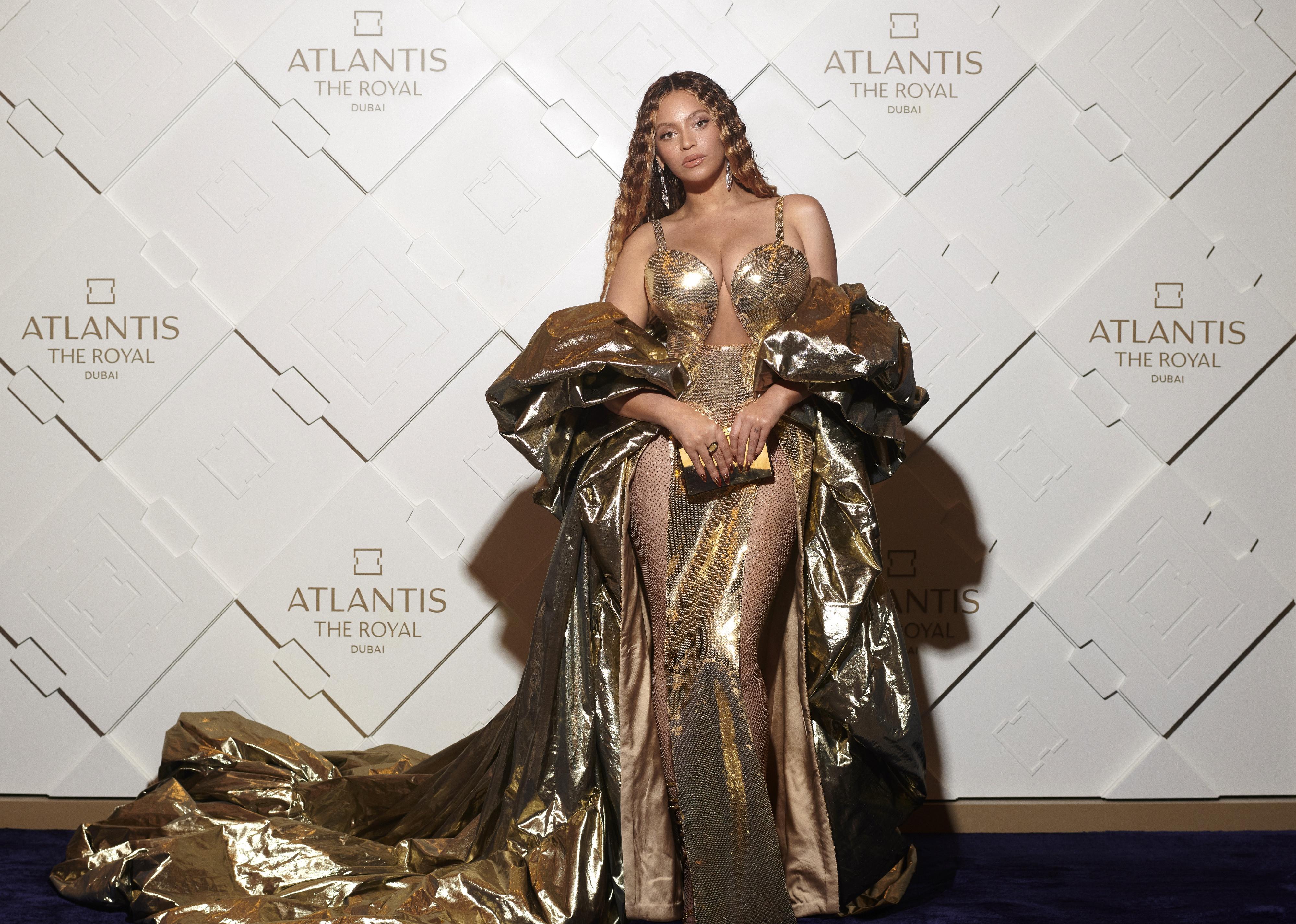 Mason Poole/Parkwood Media/Getty Images for Atlantis The Royal // Getty Images
Beyoncé originally announced last year's "Renaissance" as part one of a trilogy. But it's still unknown exactly when part two and three will surface. Though we don't know when these albums will be released, we do know they'll break just as many records as the first.
Cardi B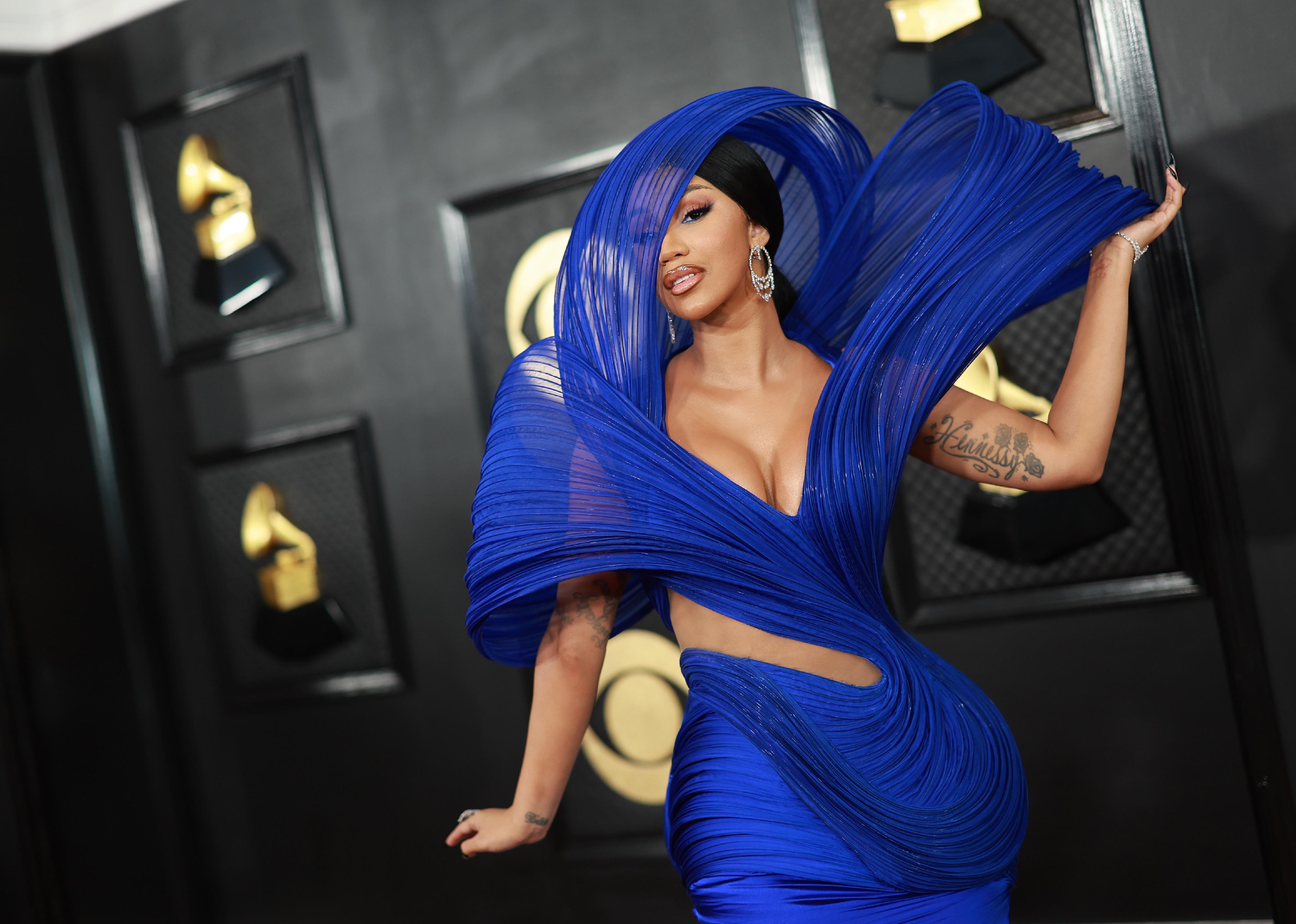 Matt Winkelmeyer/Getty Images for The Recording Academy // Getty Images
Despite it being half a decade since her debut album was released, rapper Cardi B has not only grown her art but her brand. While hearing her featured on other artists' tracks is nice, fans can't help but yearn for her to release an album of her own soon, which she seems to want as well.
Danny Brown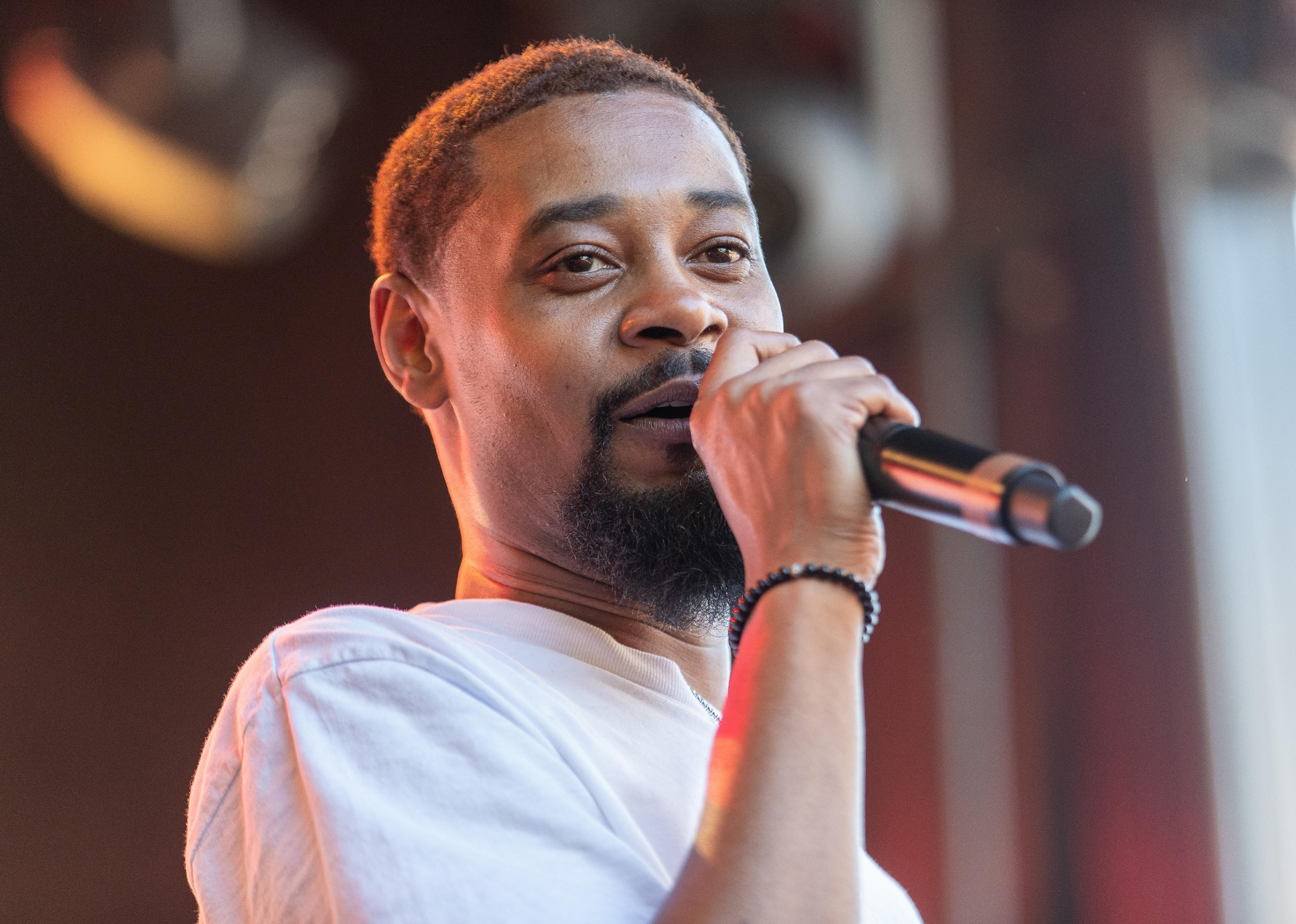 Mat Hayward // Getty Images
Since releasing the critically acclaimed "uknowhatimsayin¿," rapper Danny Brown has remained under the radar. During a concert in October of 2022, Brown teased music from his new unnamed LP, which fans hope will come this year.
Lonnie Holley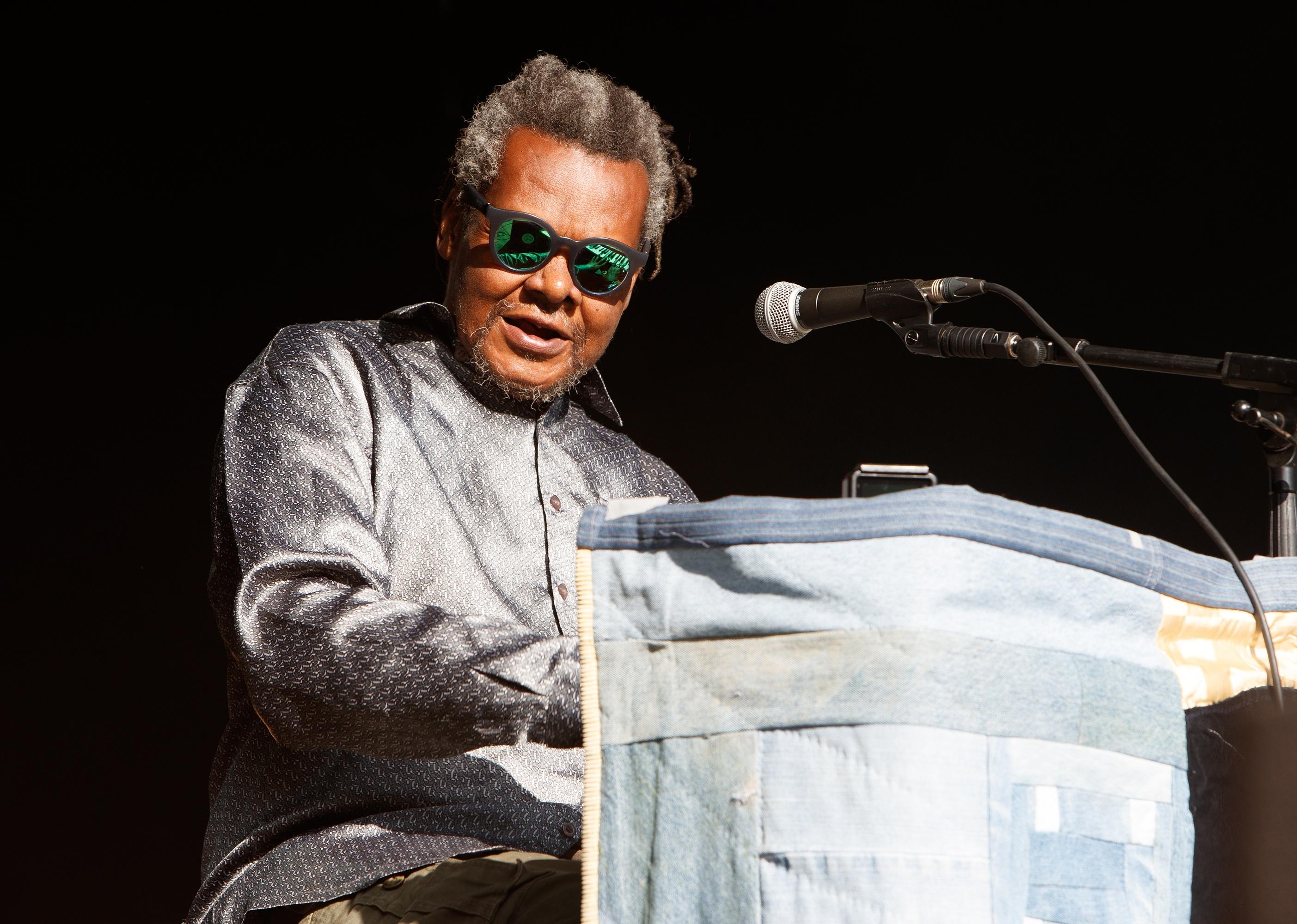 Burak Cingi/Redferns // Getty Images
Featuring guest appearances from Sharon Van Etten and Bon Iver, Holley's newest album is one to watch out for. Titled "Oh Me Oh My," the album is set to release March 10, adding to a pool of albums that will surely be on rotation this spring.
Shalom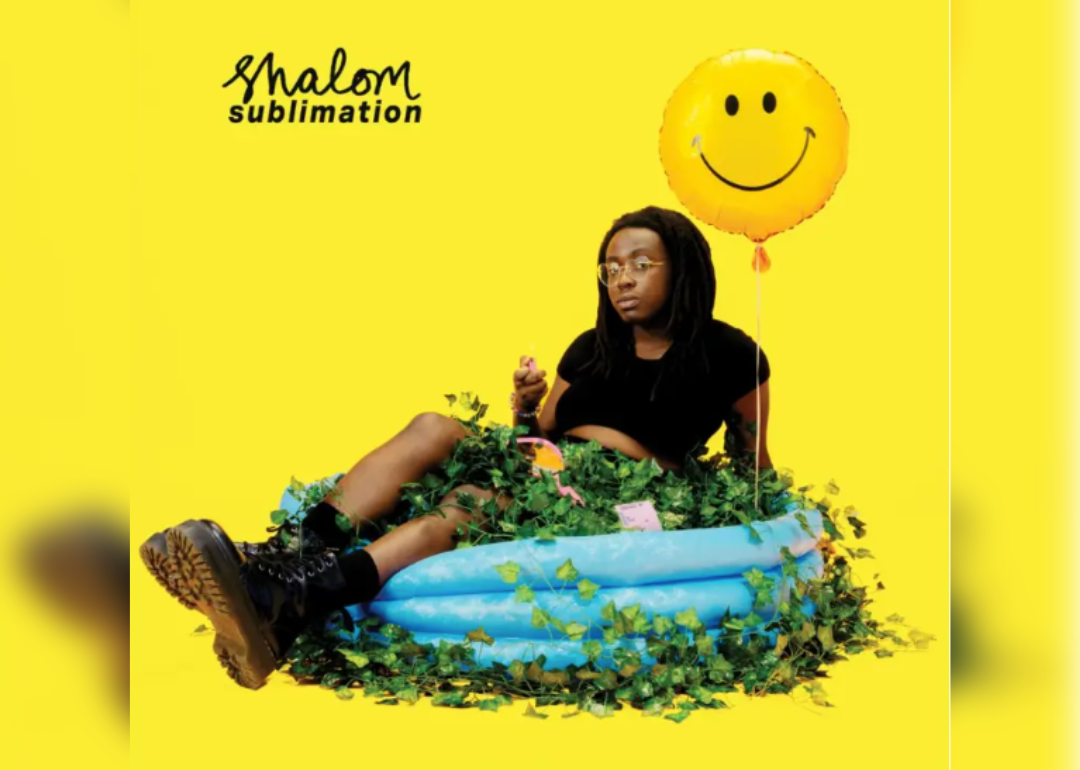 Saddle Creek
This under the radar Brooklyn-based singer-songwriter, who blends lyricism with a funky sound, is the next artist you need to add to your daily playlist. The album, called "Sublimation," feels like indie pop that's fun enough to dance to. It releases on March 10.
You may also like: Ranking The Beatles' solo albums
Rihanna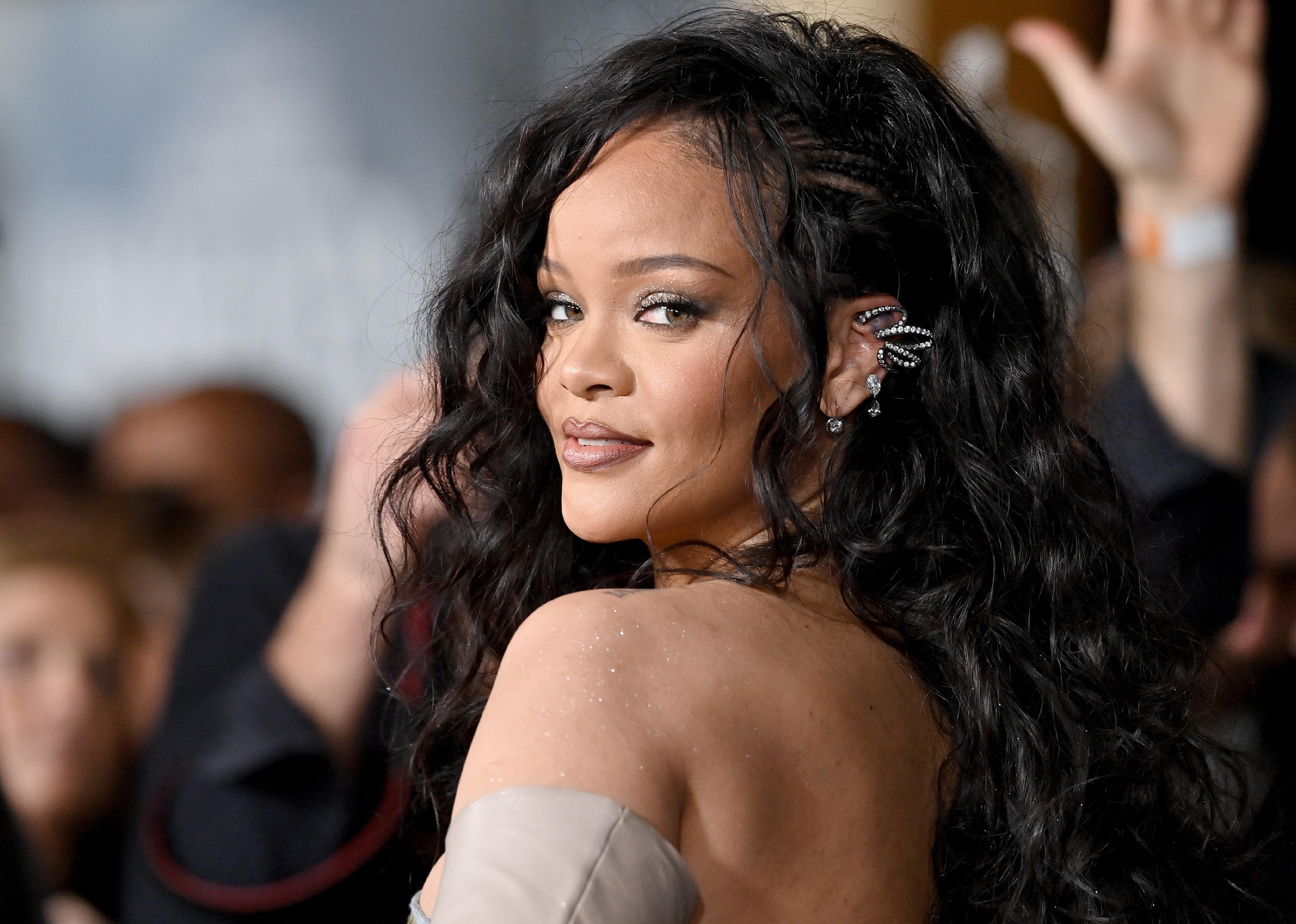 Axelle/Bauer-Griffin/FilmMagic // Getty Images
The artist's long-awaited followup to her magnum opus album "Anti" seems within closer reach this year. With an Oscar nomination for best original song and a Super Bowl Halftime show now under her belt, it's only a matter of time before this long-teased album graces the ears of the pop star's fans.
Normani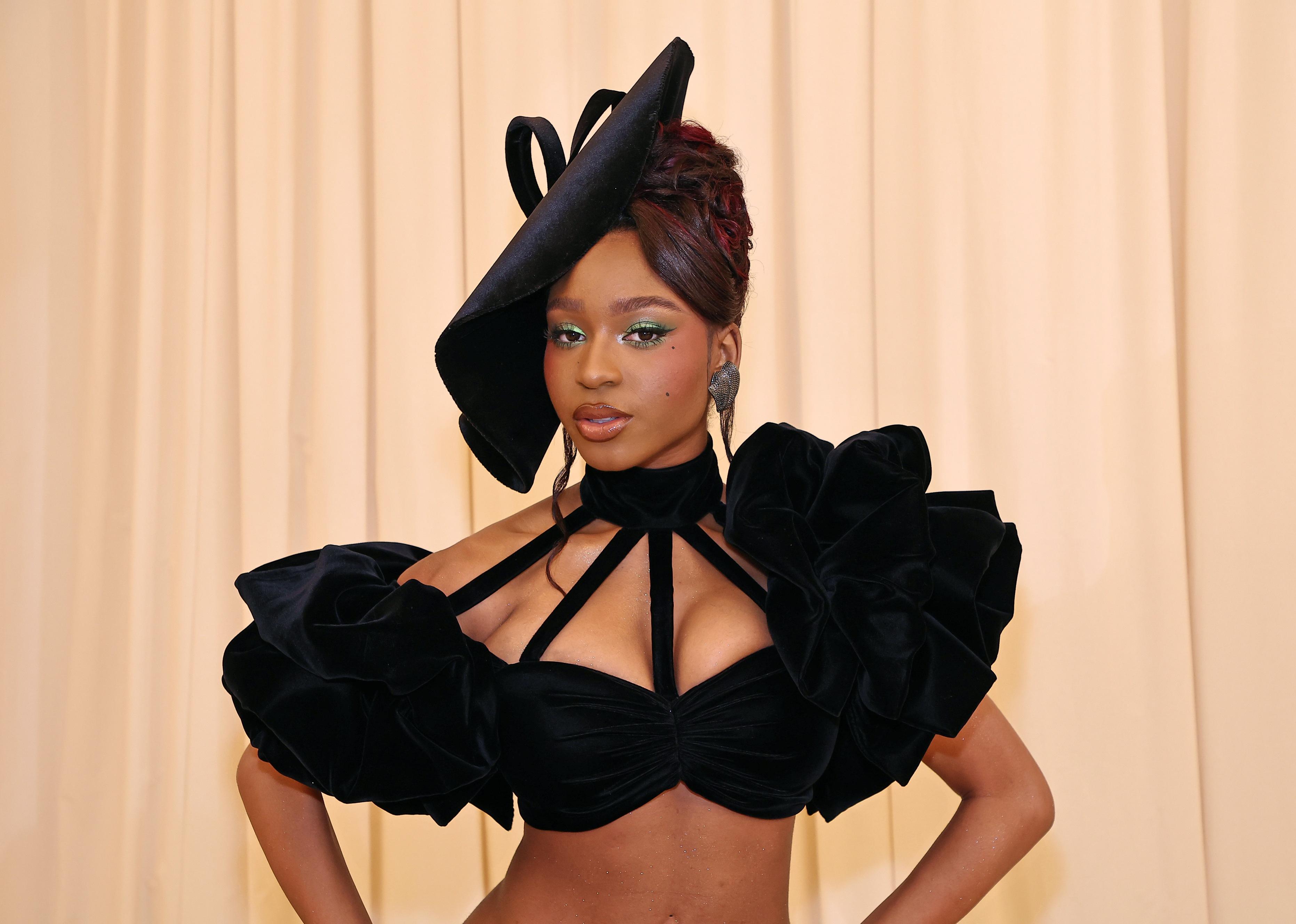 Arturo Holmes/MG22/Getty Images for The Met Museum/Vogue // Getty Images
Despite releasing the hit single "Wild Side" in 2021 and another single, "Fair," in 2022, Normani's debut solo album has still not come out. In an interview with BET, the singer said she's "grown tremendously" as a songwriter. "With me trusting myself, you'll hear that confidence for sure," the singer told BET, referring to her unreleased studio album fans anticipate to come out this year.
A$AP Rocky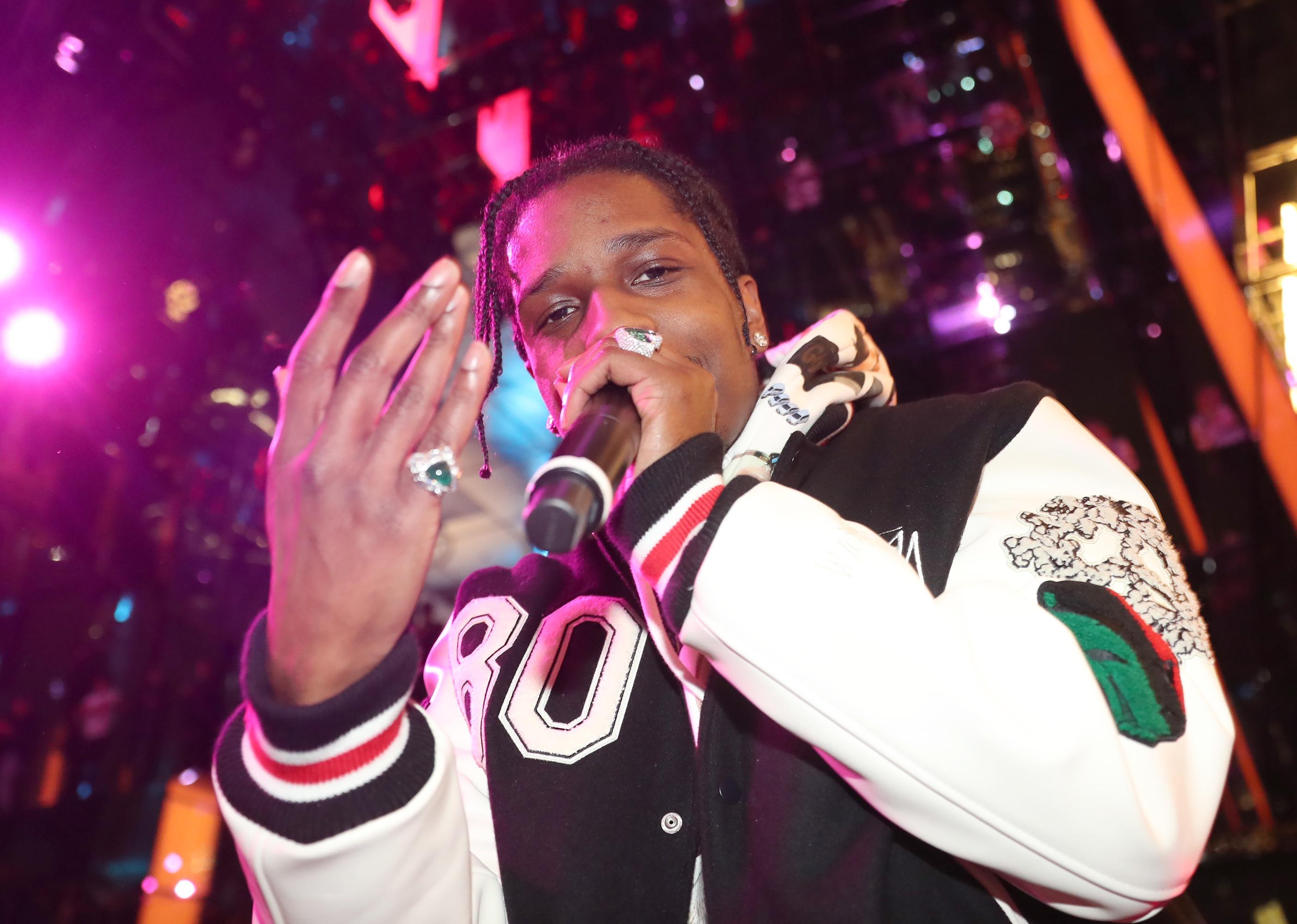 Johnny Nunez/WireImage // Getty Images
During his Amazon Music Live concert on December 8, A$AP Rocky revealed his forthcoming album "Don't Be Dumb" is ready to be released. If the album is released this year, it will come after a five-year hiatus since A$AP Rocky's last album "Testing."
KAYTRANADA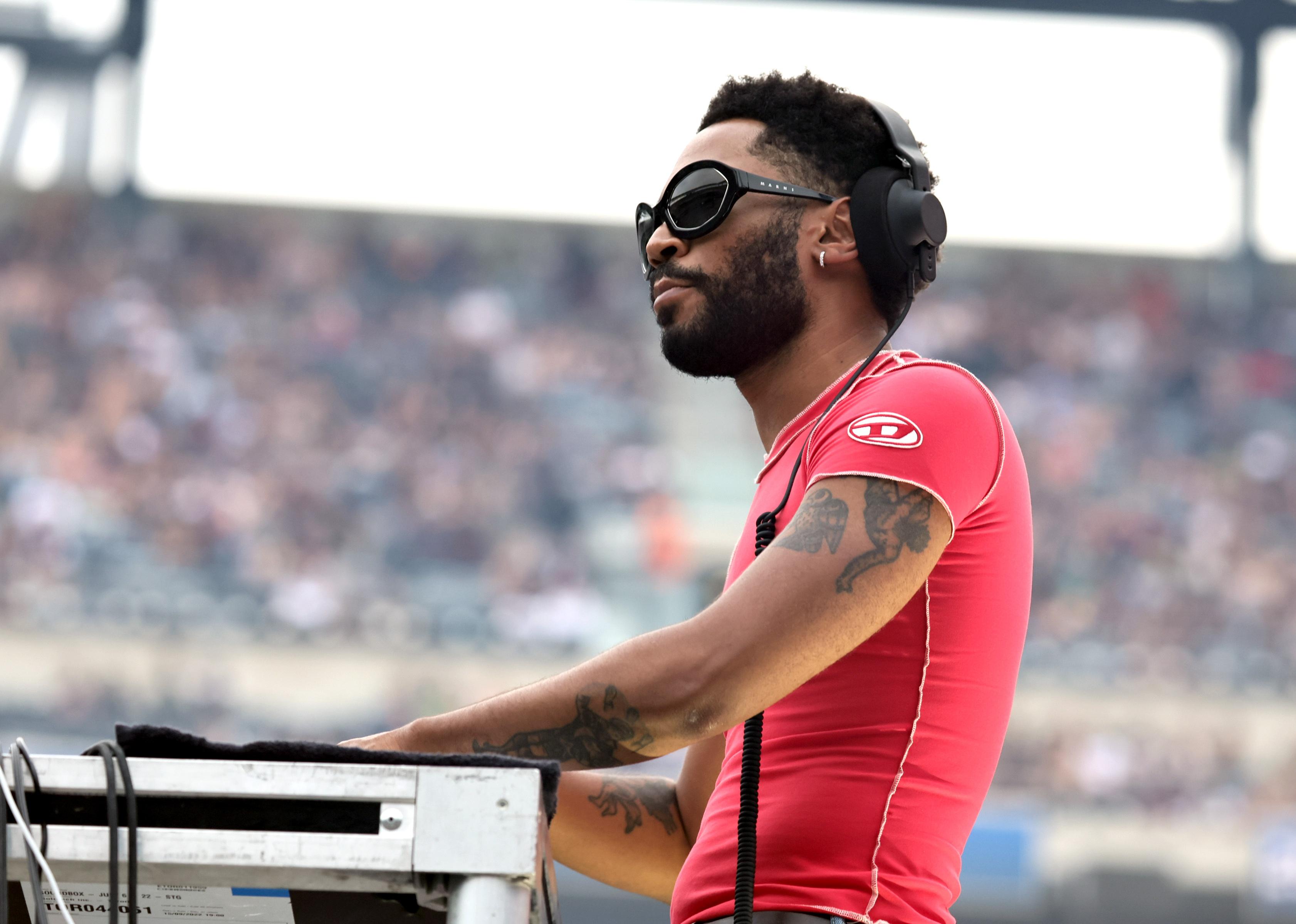 Theo Wargo/Getty Images for Live Nation // Getty Images
KAYTRANADA discussed the unnamed and unreleased project during a recent interview with Zane Lowe. The artist stated "I feel like I'm influenced by what's happening lately with everybody doing house music, and it's like, now I kind of want to remake the album." Hopefully that doesn't mean he won't gift us with a masterpiece in time for the summer.
Meet Me @ The Altar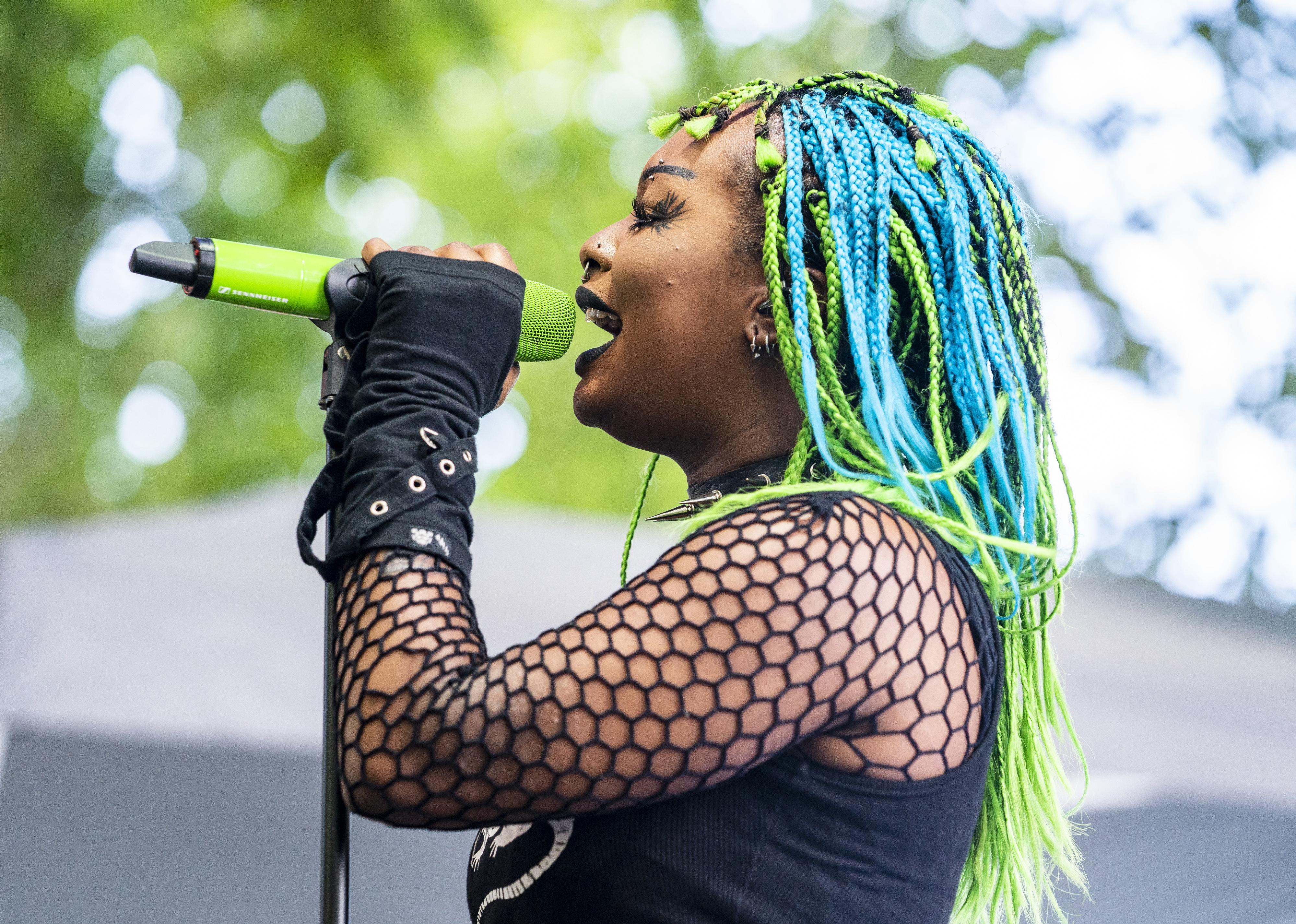 Erika Goldring/WireImage // Getty Images
After developing a healthy audience through winning Halsey's Black Creator Fund, Meet Me @ The Altar will finally drop their debut album this year. As part of the new generation of pop punk, with a following already as big as it is, there's no doubt this band is going to go far.
You may also like: Richest rock stars
Tems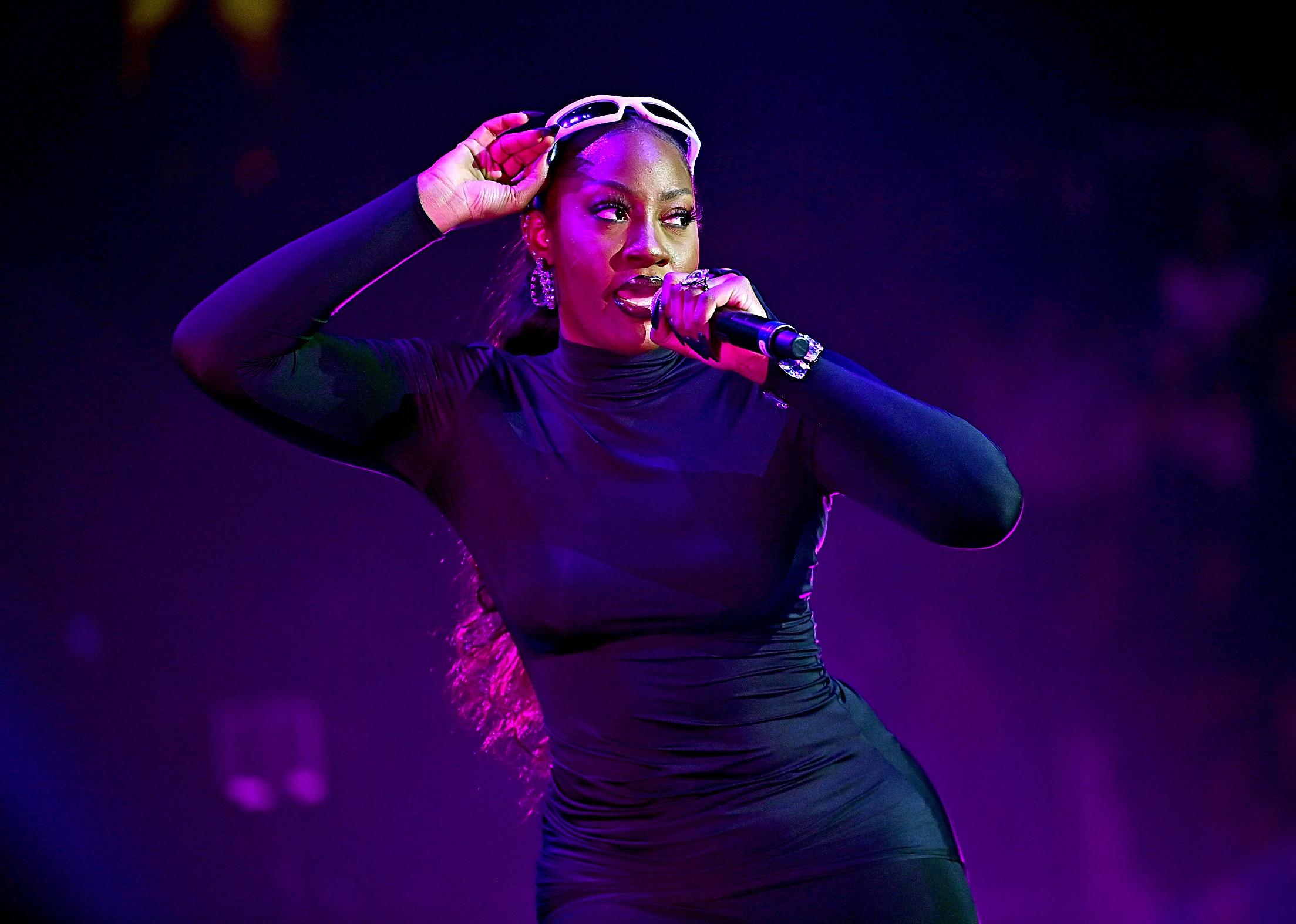 Roy Rochlin/Getty Images for iHeartRadio // Getty Images
With two EPs to her name and a long list of collaborations, the only thing left for Nigerian singer-songwriter Tems is a debut album of her own. Coming off a Grammy win, the artist is sure to put her work ethic into gear, showing the world just what she's capable of on her own.
PinkPantheress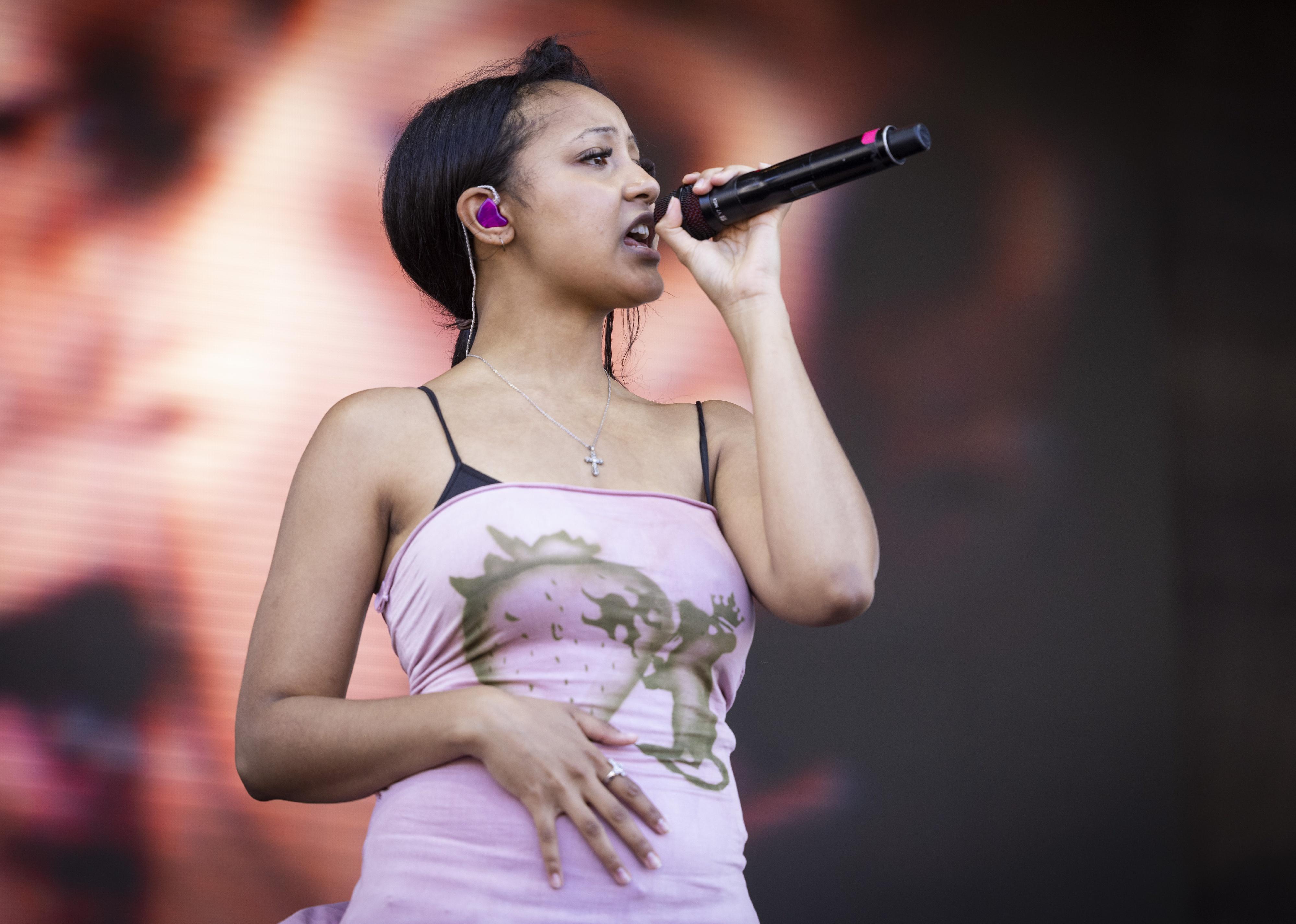 Matt Jelonek/WireImage // Getty Images
Despite just releasing a three-track EP in 2022, there seems to be more music coming from PinkPantheress. At just 21 years old she's an icon in her own right, reinventing bedroom pop as we know it. With the release of the now viral "Boy's a Liar Pt. 2" the singer/producer is sure to release a full body of work soon enough.
Death Grips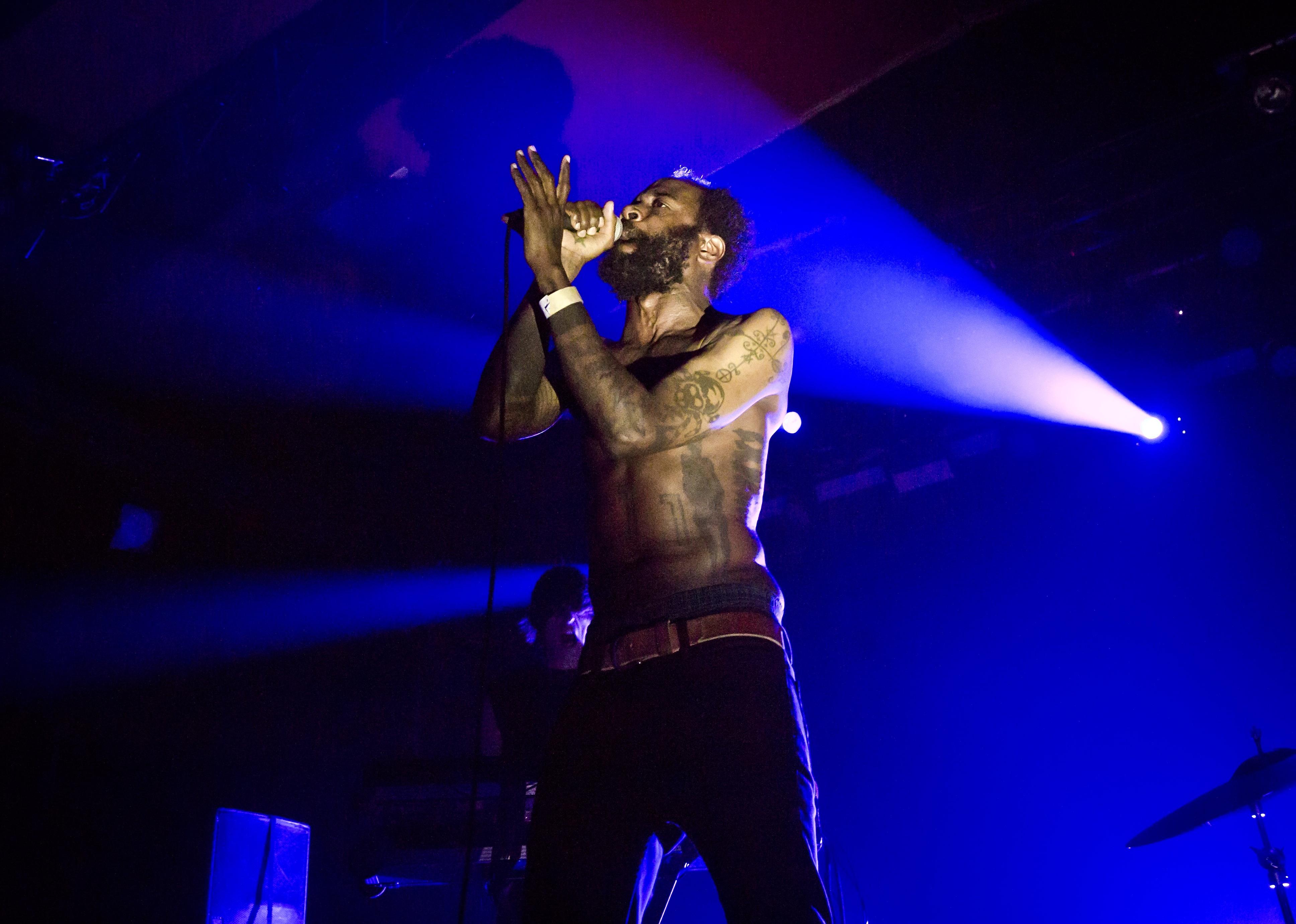 Frank Hoensch/Redferns // Getty Images
Teasing new music for the first time in three years, the experimental hip hop group Death Grips seems to be back from their hiatus. They announced a tour for the summer of 2023, so fans can anticipate an album will surely follow.
J. Cole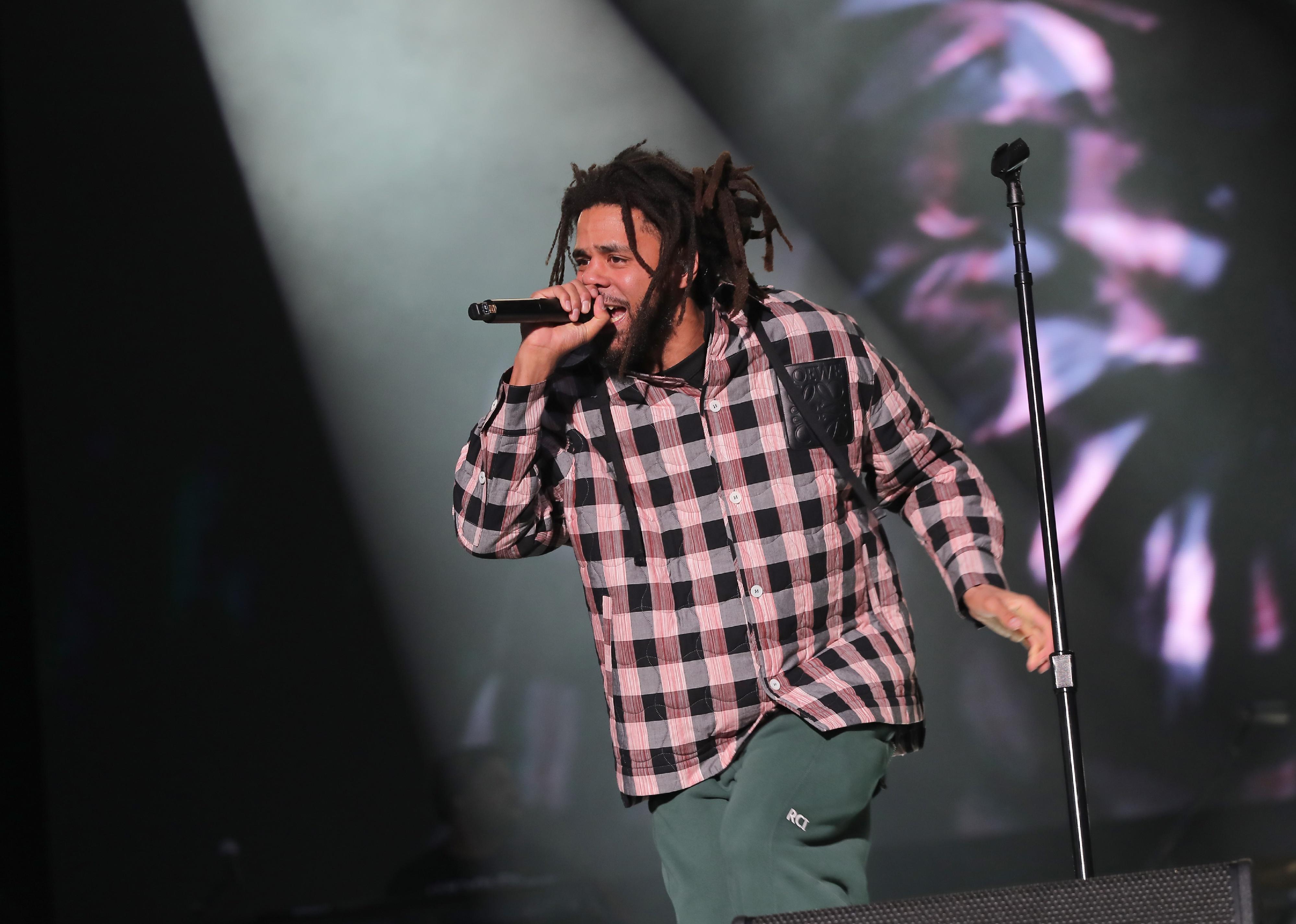 Mychal Watts/WireImage // Getty Images
Wiping his Instagram in January of this year, J.Cole had fans buzzing in anticipation of a new album. Based on a trail of bread crumbs the rapper has been leaving across social media for the last few years, music publications, including Complex, speculate the joint would be titled "It's A Boy."
Diddy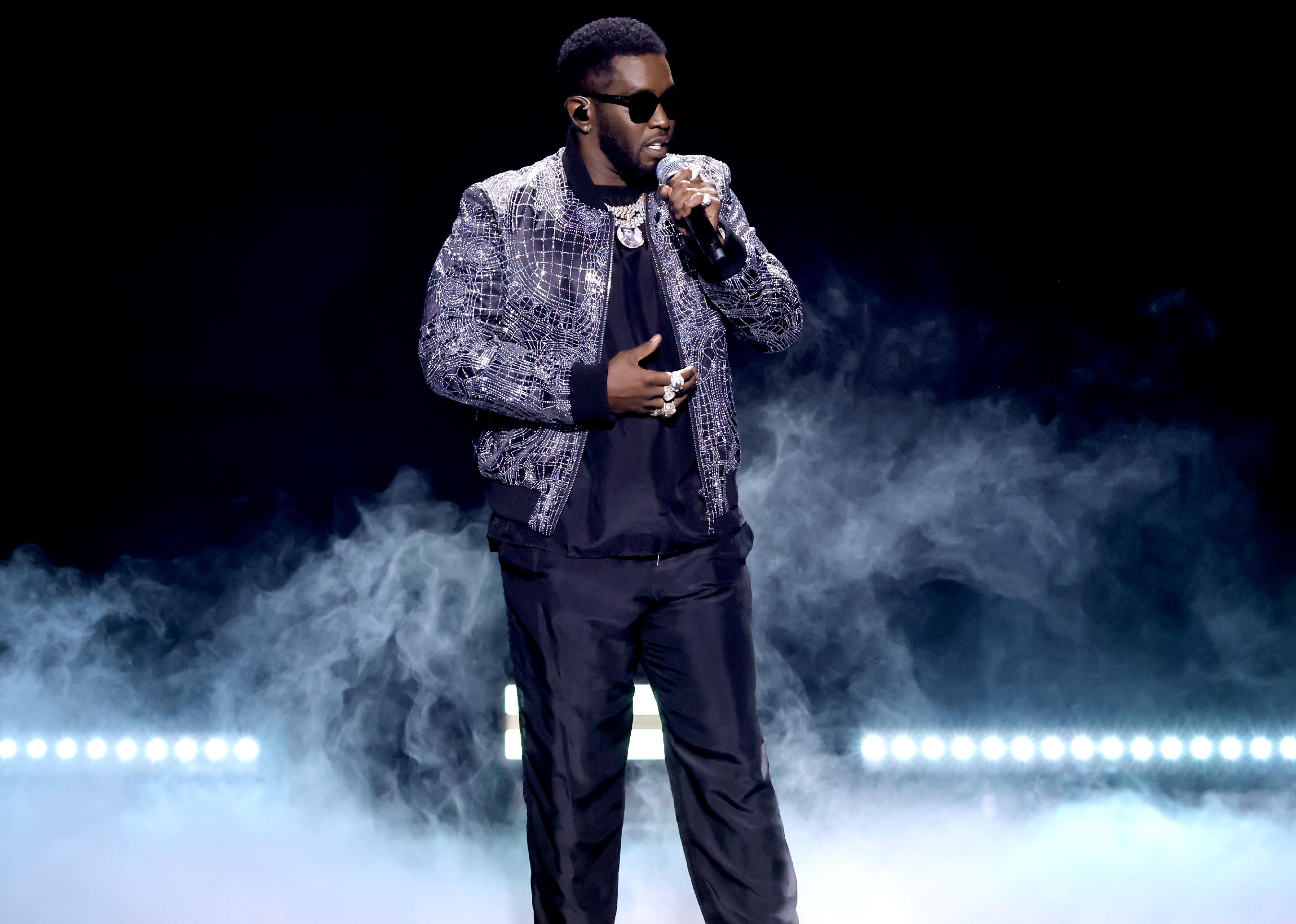 Kevin Winter/Getty Images for iHeartRadio // Getty Images
Releasing the single "Sex In The Porsche" last December has fans anticipating Diddy's fifth studio album. If the single has anything to say about the music mogul's new work, it appears the album will divert from Diddy's older projects.
You may also like: 30 pop songs you may not know are covers
Nicki Minaj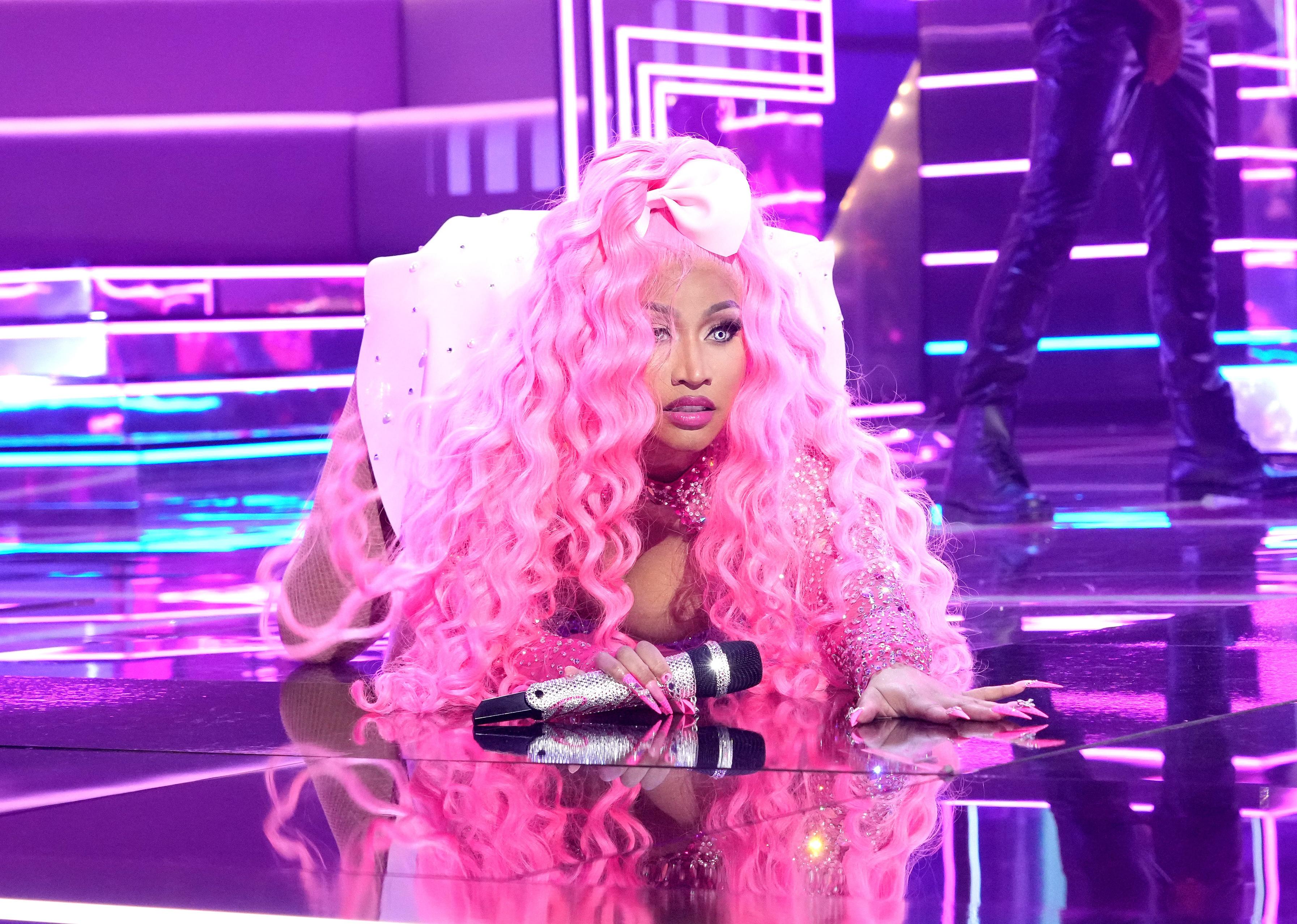 Kevin Mazur/Getty Images for MTV/Paramount Global // Getty Images
After nearly a five year hiatus, the Barbz are waiting for Nicki Minaj to release a new album. With the success of "Super Freaky Girl" in 2022, her hungry fans are waiting in anticipation for the next Nicki album this year.
Chance the Rapper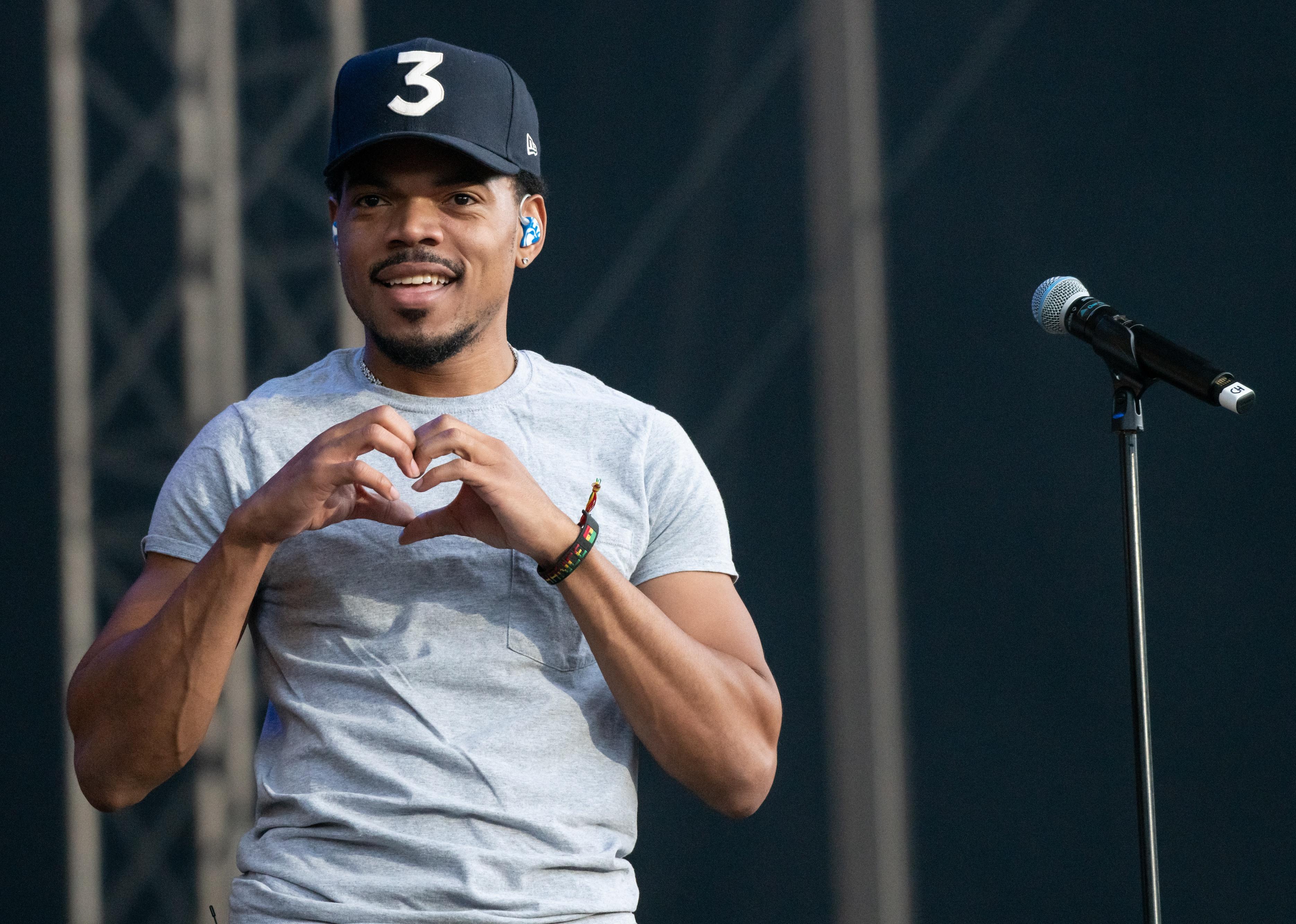 Julia Reinhart/WireImage // Getty Images
Titled "Star Line Gallery," Chance the Rapper's new album is confirmed to release in 2023. Though there isn't a set release date, he stated in an interview with XXL that the new project is "very influenced by a culture and a lineage and a legacy that precedes me."
Don Toliver
Arturo Holmes/Getty Images // Getty Images
Coming off the heels of his wildly successful 2021 album, Toliver's newest project is a 16-track epic, titled "Lovesick." Featuring songs with his girlfriend Kali Uchis, Lil Durk, and GloRilla, this album is a surefire hit that will get people talking.
Braxton Cook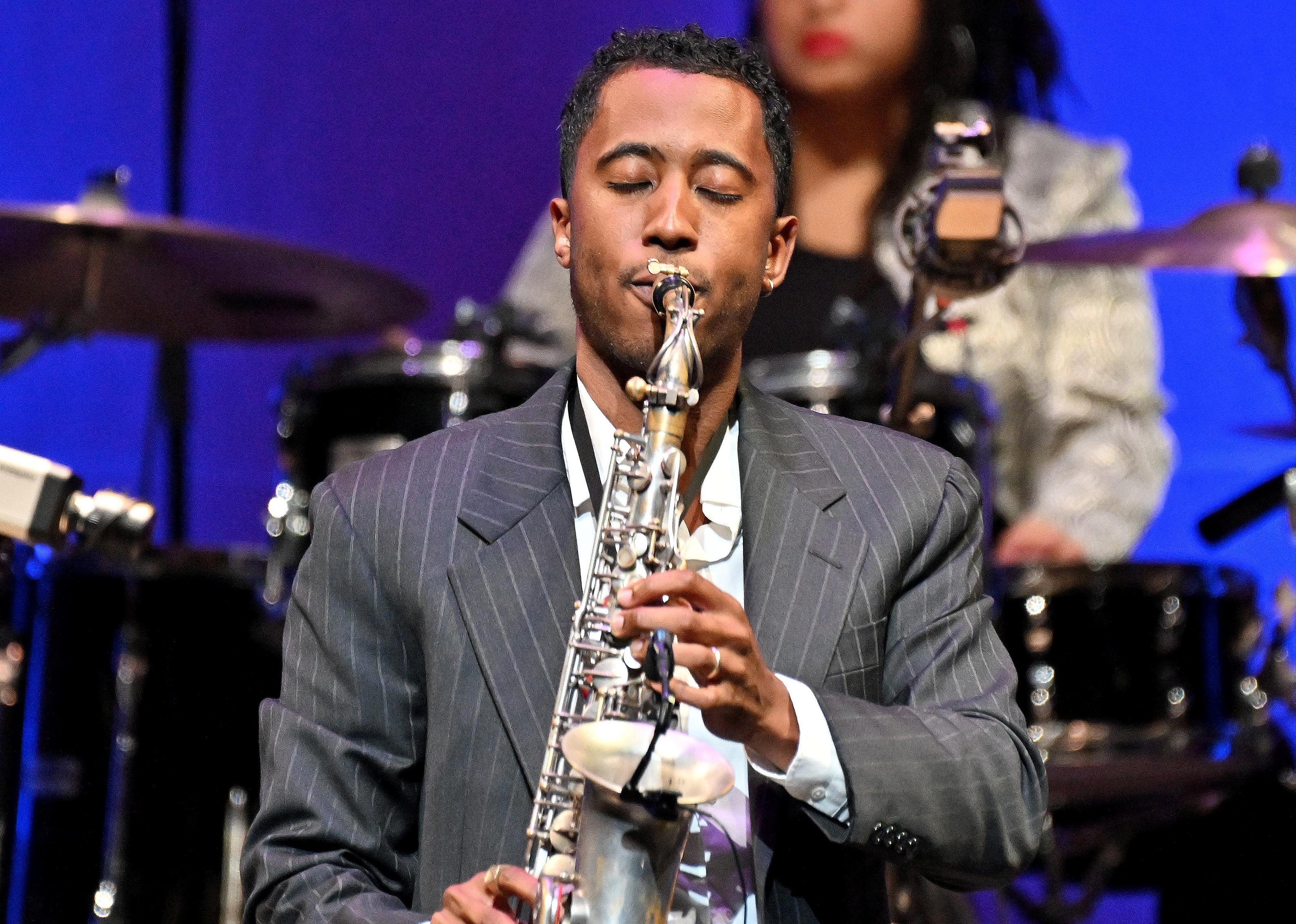 Derek White // Getty Images
Singer and Saxophonist Braxton Cook hasn't dropped an album since his acclaimed 2020 project, despite working for artists like Taylor Swift in the meantime. The lead single off his forthcoming album "Who Are You When No One Is Watching?" was released late 2022, proving the artist still has the magic touch.
Yazmin Lacey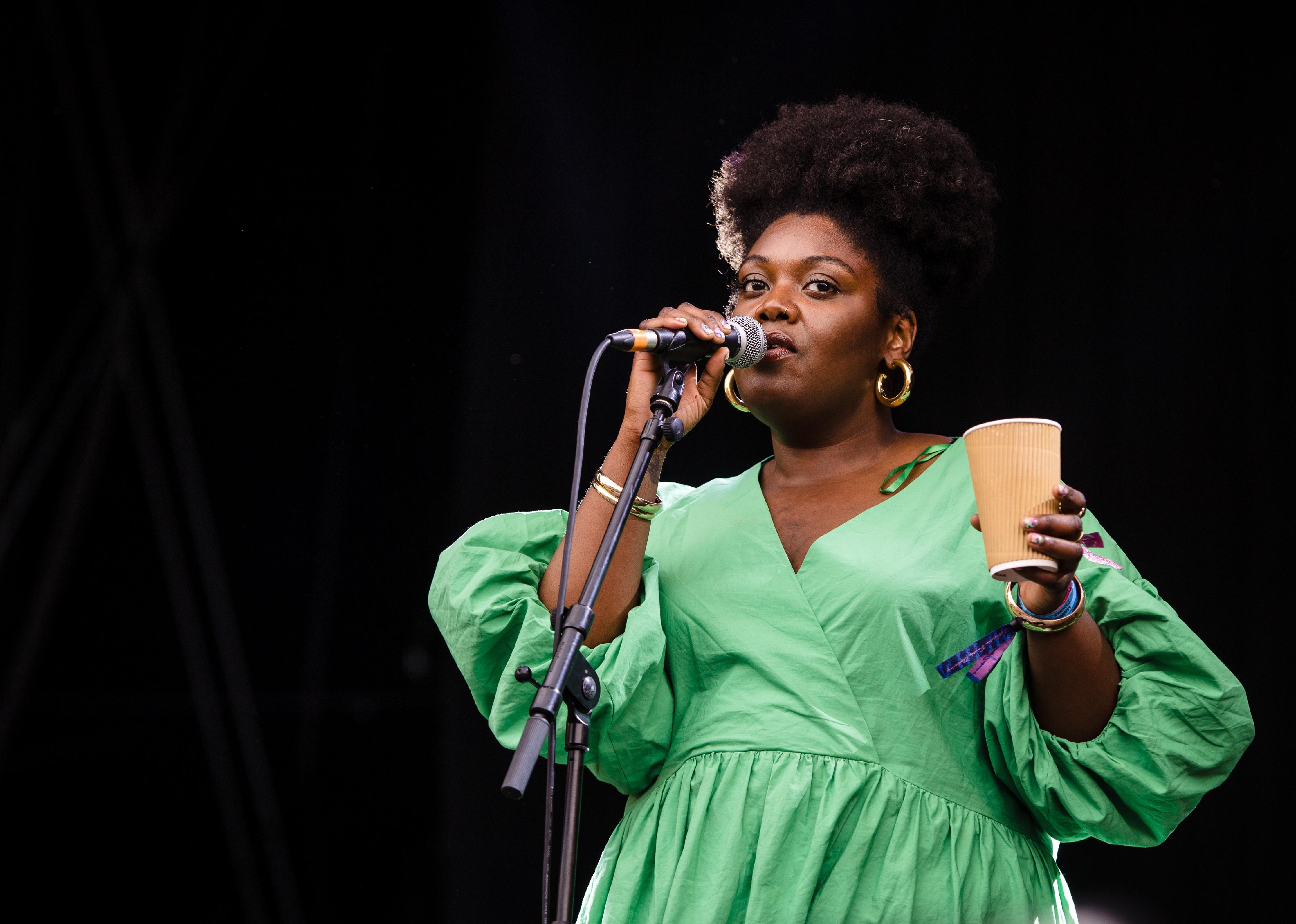 Polly Thomas // Getty Images
After a trilogy of EP's, jazz singer Yazmin Lacey is finally releasing her debut album. Set to release in March, Lacey's poignantly named "Voice Notes," seems like it will be even more intimate and soulful than her previous projects.
You may also like: Most covered songs of all time
Future x Metro Boomin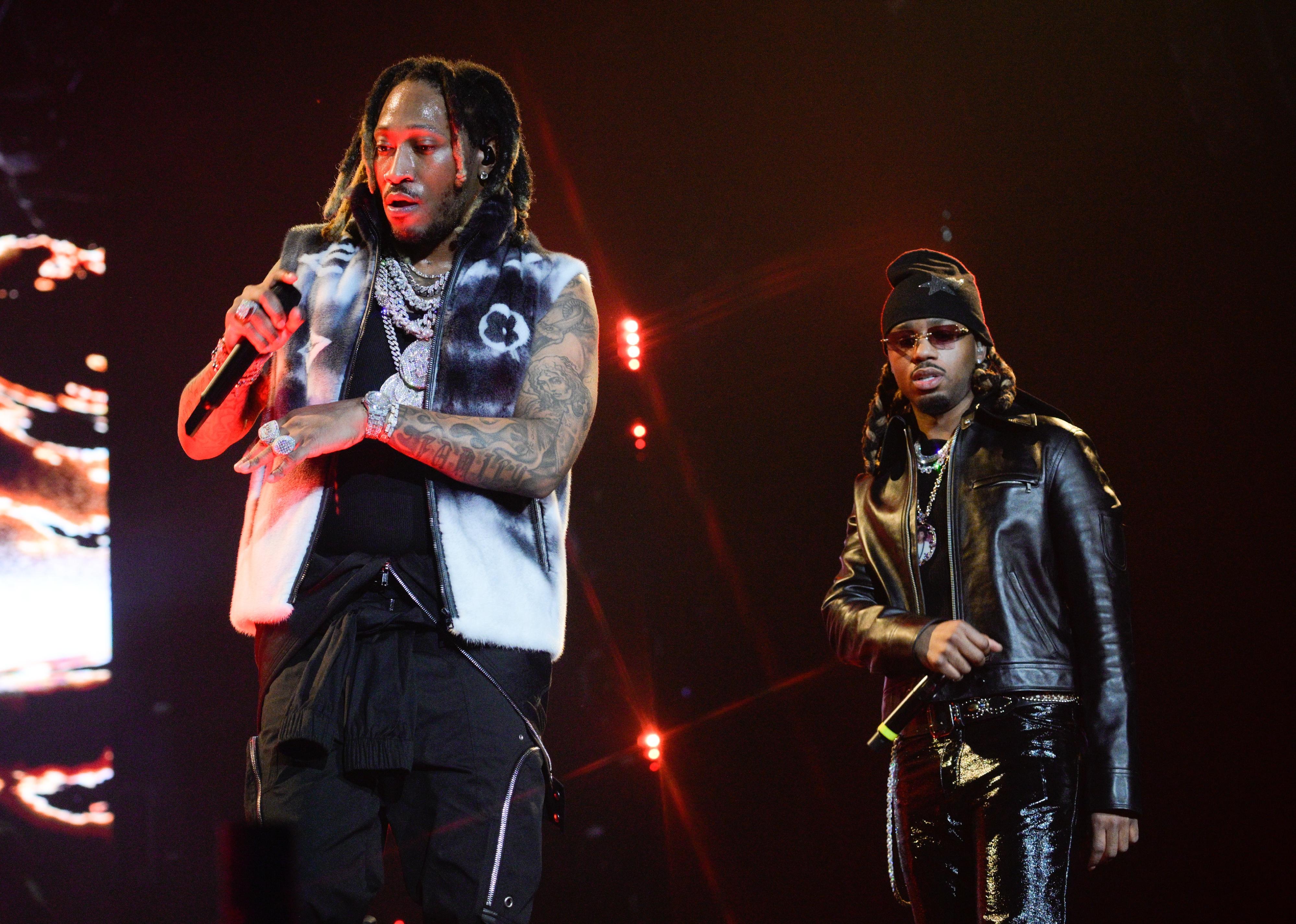 Prince Williams/Wireimage // Getty Images
Rapper Future took to his Instagram stories earlier this year to tease a collaborative album with Metro Boomin, which sent fans of both artists into a frenzy. The teasing seems to have become a reality, with Future tweeting that he's in "album mode" in early February. Though there isn't a set release date, taking into consideration both artists' work ethic, a 2023 release seems imminent.
Rae Sremmurd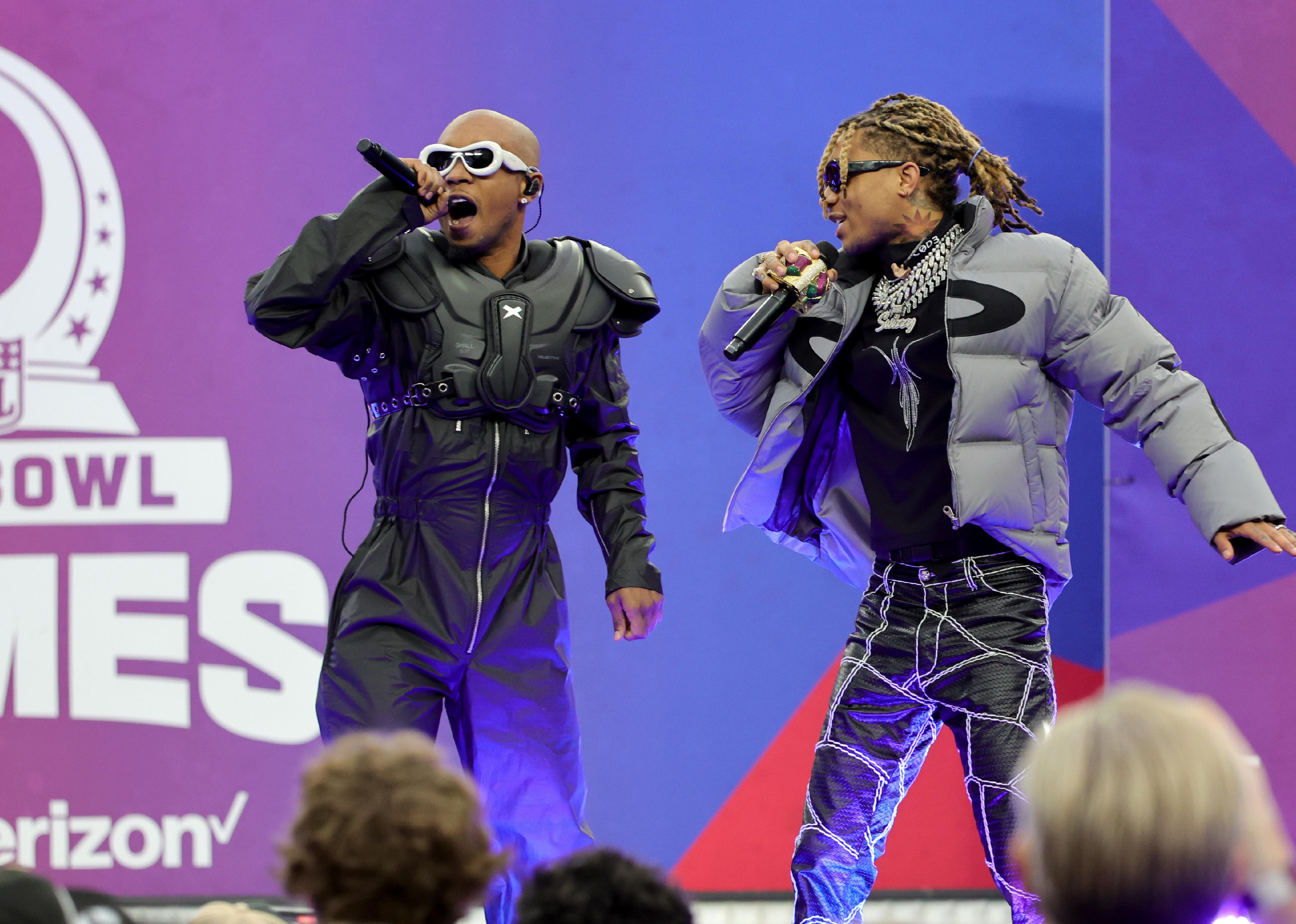 Ethan Miller // Getty Images
The hip hop duo recently released the track "Sucka or Sum," which fans believe is the prelude to their long awaited fourth studio album, "SremmLife 4." While there isn't a confirmed release date, the duo have been teasing their newest album for almost a year, and we wouldn't be shocked if a surprise release is in the works.
GloRilla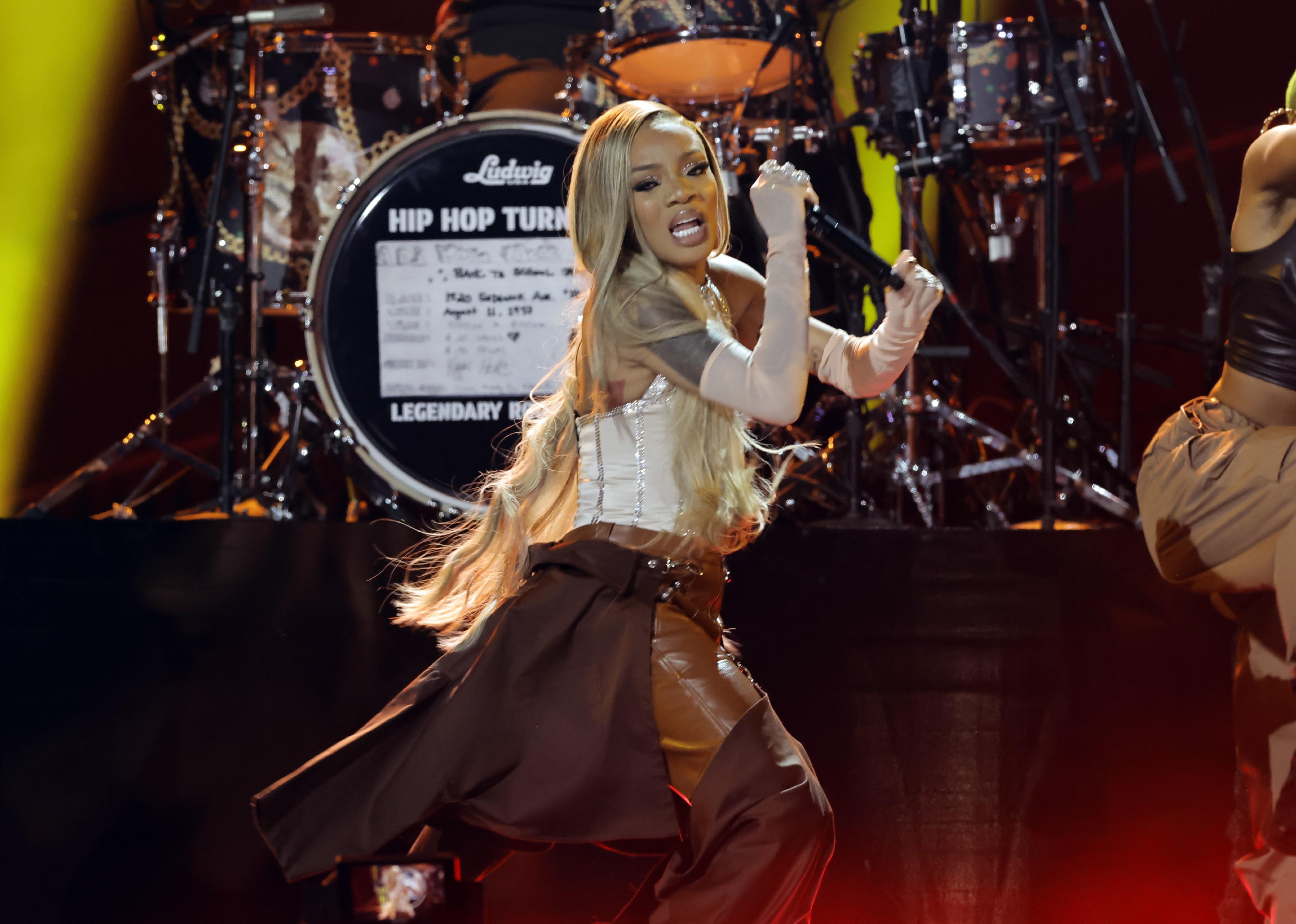 Kevin Winter/Getty Images for The Recording Academy // Getty Images
With the widely successful EP "Anyways, Life's Great…" and a recent Grammy nomination under her belt, nothing can stand in this 23-year-old rapper's way. An album is sure to be in the works, as GloRilla's fast-tracking success doesn't appear to be slowing down.
Blood Orange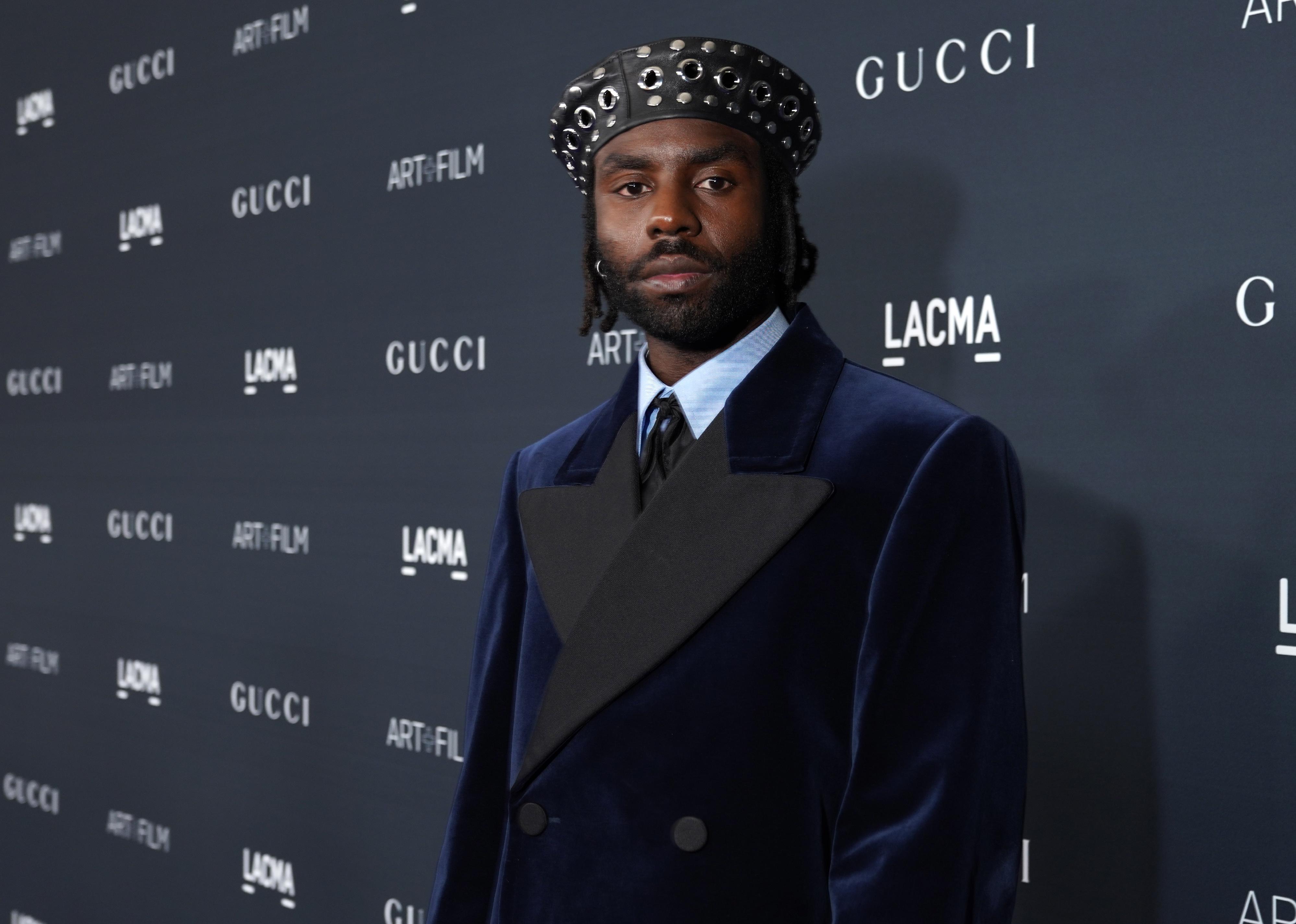 Presley Ann/Getty Images for LACMA // Getty Images
Wildly popular in the 2010s, Blood Orange (also known as Dev Hynes) hasn't released a studio album since 2018, instead composing scores for many different indie films. It was announced tht the artist recently signed with RCA Records, and with the release of an EP last September, we can hope a full album is on the way as well.
Saweetie
Amy Sussman // Getty Images
The California rapper has delivered viral hits like "Tap In" and "Best Friend" for years, but still a debut album remains. In 2021, Saweetie opted to delay her debut album, titled "Pretty Bitch Music," to develop it into more of a "movement," according to Complex.
You may also like: 50 best live albums of all time
Khalid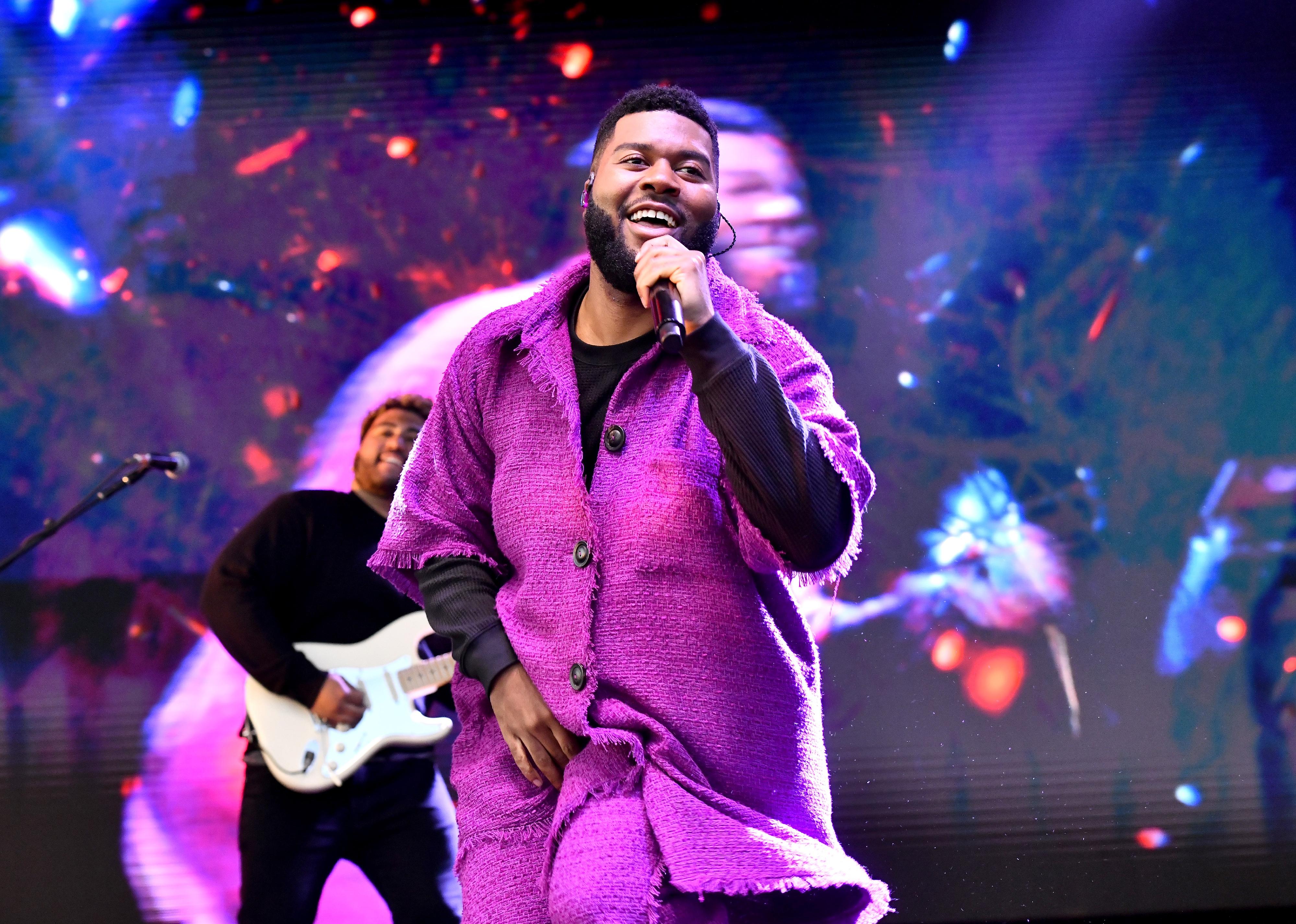 Jerod Harris/Getty Images for Netflix // Getty Images
Though it was originally scheduled to be released in 2021, singer Khalid's junior album has been pushed back a few years. The track "New Normal" was released then as well, and though it's taken time, we can only assume the album will be a hit.
Frank Ocean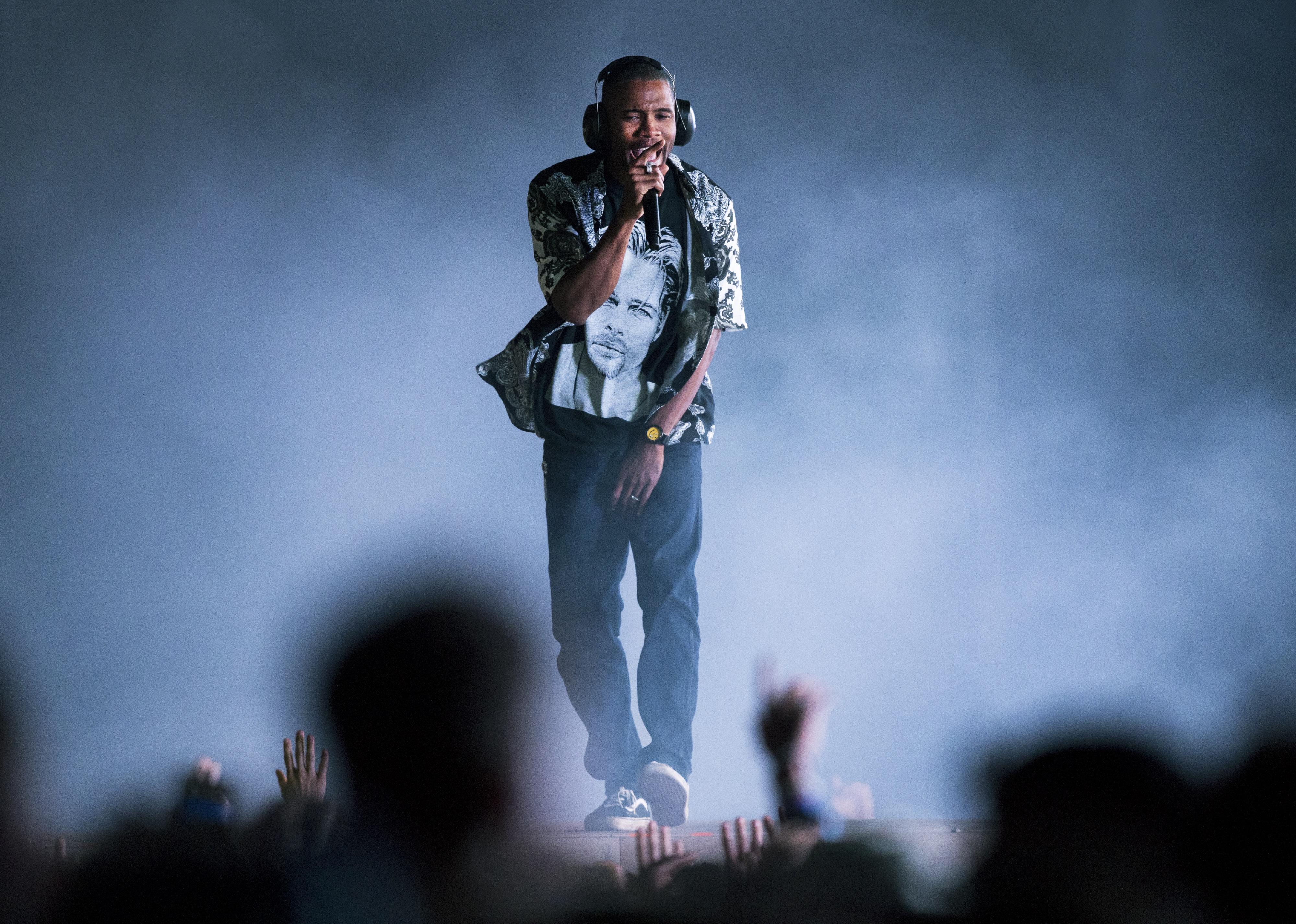 Visionhaus#GP/Corbis via Getty Images // Getty Images
With his headlining Coachella set mere months away, now would be the perfect time for Frank Ocean to drop his highly anticipated third studio album. While there's no telling if the performance will precede new music, it's safe to say this album is one of the most sought after in recent years.
6lack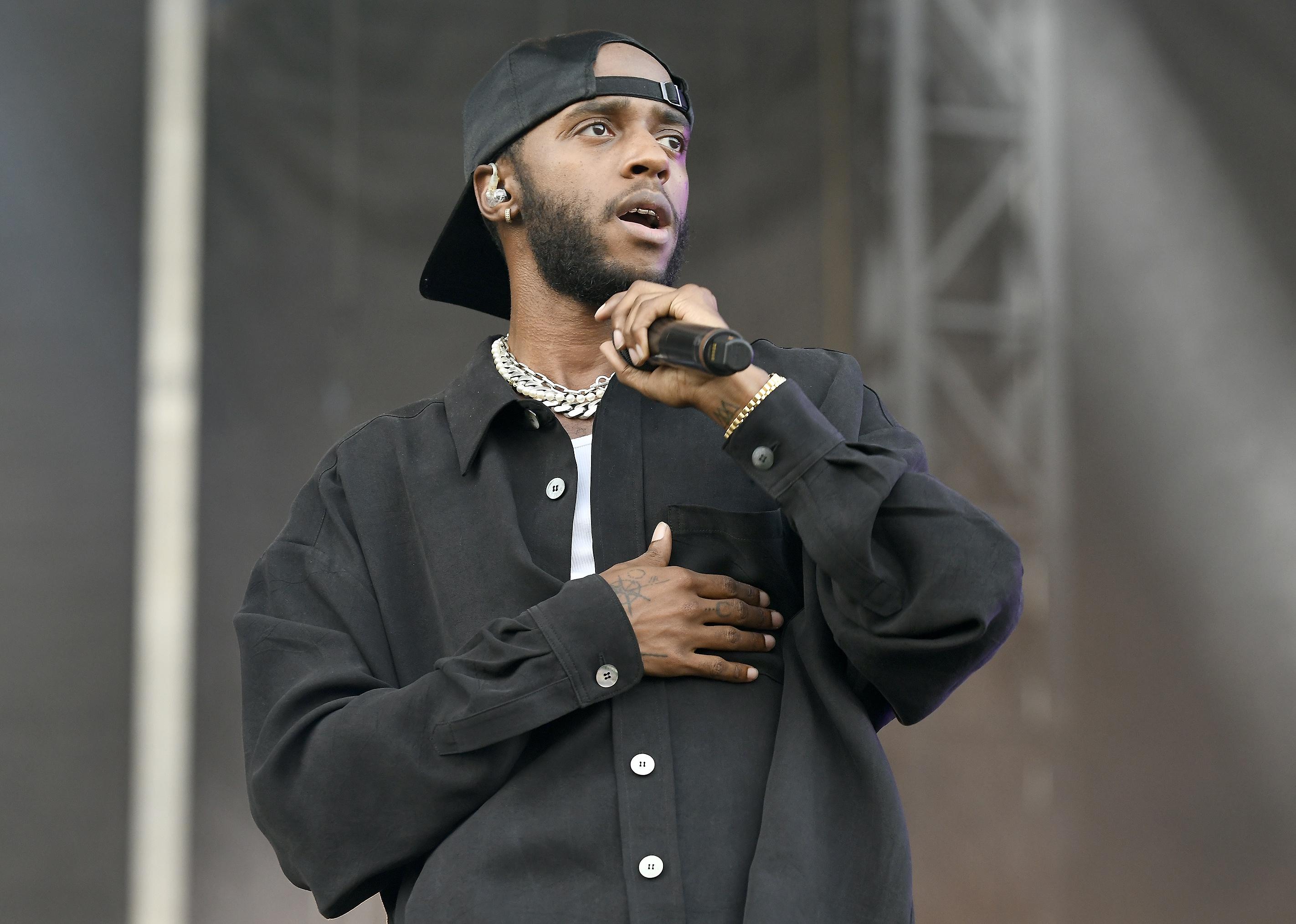 Tim Mosenfelder/FilmMagic // Getty Images
While it's only been two years since the artist's last album "East Atlanta Love Letter," fans have been waiting for a new project for what feels like ages. In late 2022, 6lack tweeted that fans can anticipate new music very soon.
Davido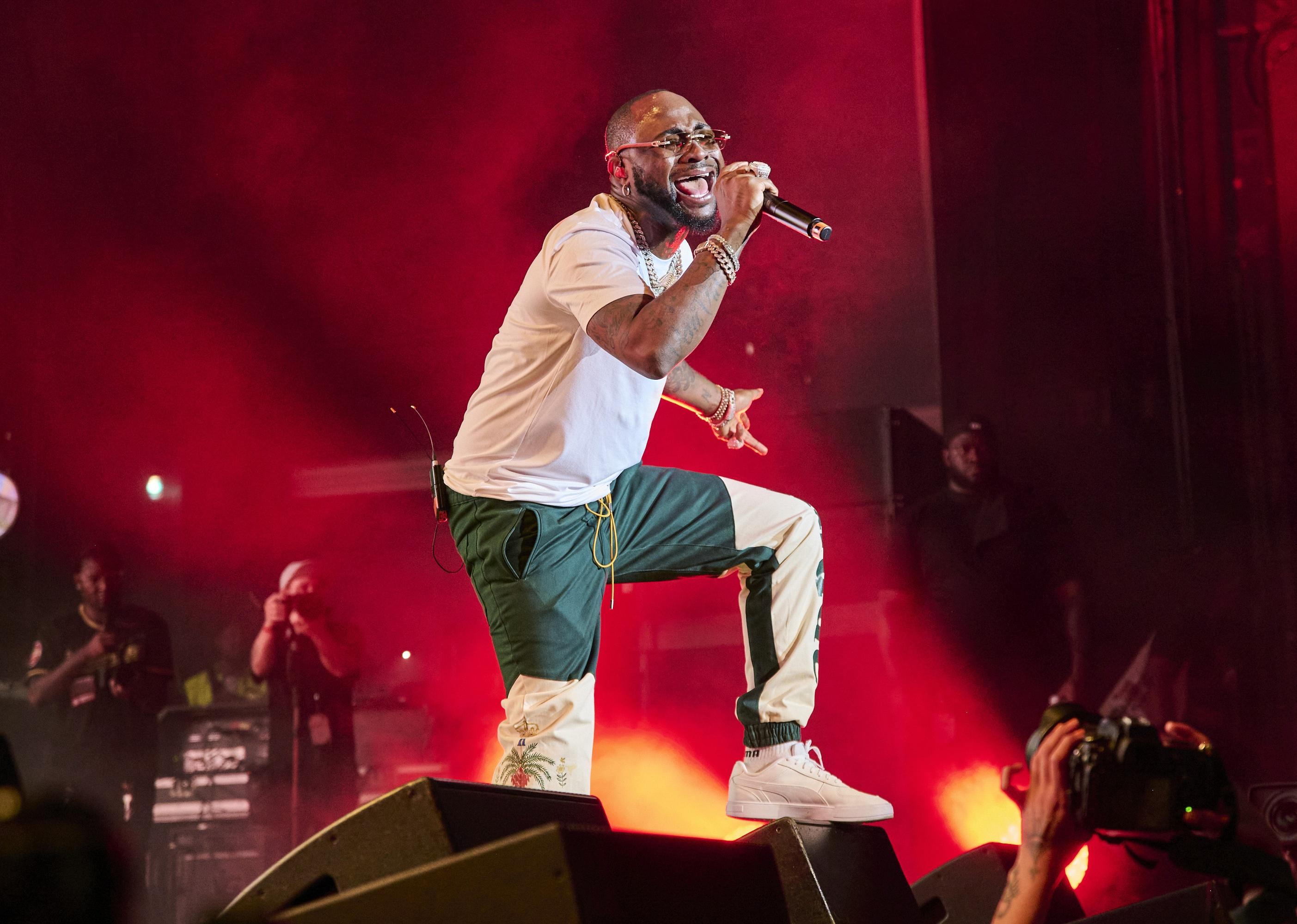 Robert Okine // Getty Images
The afrobeats singer recently made a comeback to the public eye after taking time away from music due to the death of his young son. Late last year, the singer took to social media to hint that fans can expect new music in March, which they can only hope will be a full album.
Hemlocke Springs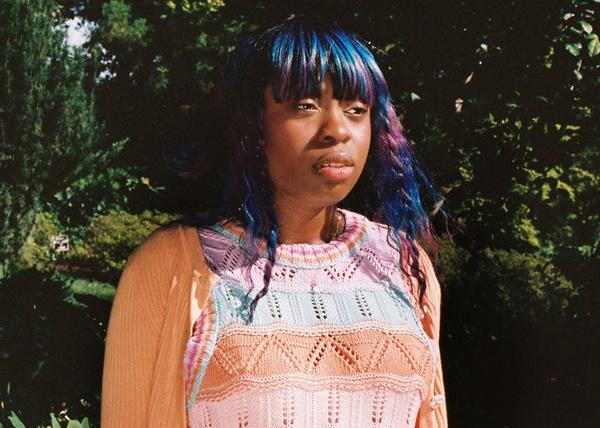 Good Luck Have Fun Records
Finding fame via TikTok with the release of her Marina and the Diamonds-esque single "Girlfriend," Hemlock Springs is sure to be a star. With a new track titled "Stranger Danger!" released in January, speculation is high that the DIY artist is to announce their debut album within the year.
You may also like: 100 greatest movie songs from 100 years of film